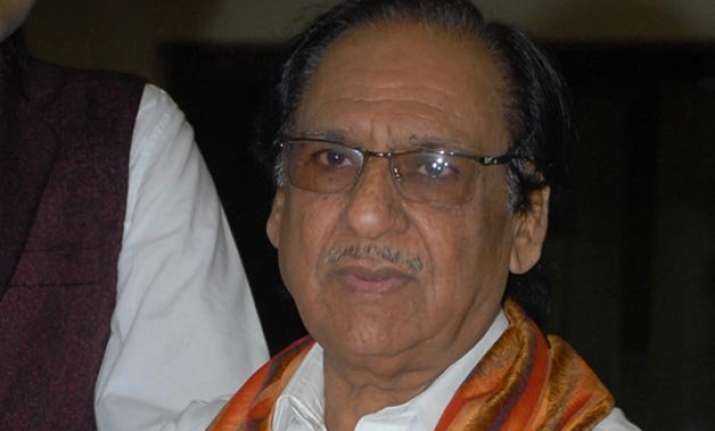 Mumbai: After forcing cancellation of Pakistan ghazal singer Ghulam Ali's concert in Mumbai, Shiv Sena today turned its ire against West Bengal and Delhi governments for inviting the maestro to perform in their respective states.
In a stinging editorial in its mouthpiece "Saamana", Sena said "those who are keen to watch his performance should be taken to the homes of (Indian) soldiers killed at the borders to know their anguish."
The party also sought to know if Pakistani artists ever condemned the attacks by their country on Indian soil.
The governments of West Bengal and Delhi had yesterday offered to host Ali's concert, saying music and culture have "no boundaries," after two events of the singer were cancelled in Mumbai and Pune in the face of threats by the Sena.
"While the atrocities by Pakistan continue, people who like to listen to ghazals sung by Pakistani artists should be taken to the homes of soldiers killed by the neighbouring country at the border so that they can hear the anger of families of the jawans," 'Saamana' said.
"Isn't Pakistan behind riots in Mumbai and elsewhere in the country, bomb blasts and terrorist attacks? Have Pakistani artists ever condemned these attacks by their countries on Indian soil? the Sena questioned.
"These artists only want to come here, perform, earn money and go back to their country," it said.
Criticising those who have attacked the party for forcing cancellation of Ghulam Ali's concert here, the Sena said, "Those who say that politics should not be mixed with sports and culture are belittling the patriotic feelings."
Indian artists like Lata Mangeshkar, Asha Bhosle and Amitabh Bachchan are barred from performing in Pakistan, but artists like Ali have never expressed their displeasure against this, the editorial pointed out.
"The Thackeray family has a lot of craft and culture in it. Thus, people should not try and teach us on this subject. If these Pakistani artists have courage, let them use the medium of their art to condemn the terror originating from Pakistan," the Sena said.