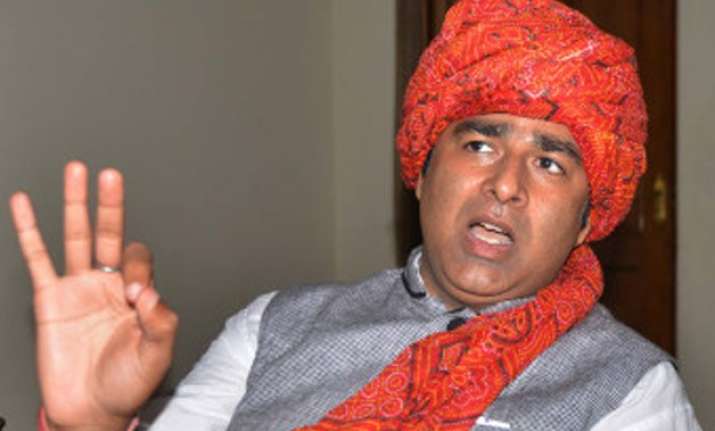 New Delhi: Bharatiya Janata Party (BJP) leader Sangeet Som today rubbished the reports which claimed that he owns a meat processing unit.
The leader said that he doesn't even eat egg and therefore there is no point of him owning a meat processing unit.
Som's reaction came in the wake of media reports claiming that he had purchased land in Aligarh for a meat processing unit in 2009.
"I did buy the land but after three months, I had sold it. I don't know why people are repeating this issue again and again. I have all the documents related to the land," Som said.
"I am a Hindu. I know each and every ritual which is there in the religion. It's a sin to eat meat according to Hinduism. I don't even eat egg. So, there is no point of establishing a meat processing unit," Som added.
Som is MLA from Sardhana constituency of western Uttar Pradesh. He is also an accused in the Muzaffarnagar riots.
Recently he had stirred controversy for making a provocative speech defying prohibitory orders in Dadri's Bisara village where a 50-year-old Muslim man was killed over beef rumours.