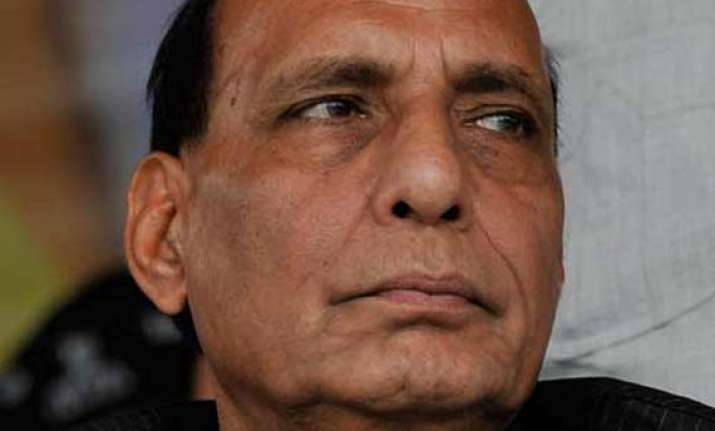 Lucknow: BJP president Rajnath Singh Monday visited Malikpura village in Muzaffarnagar and met the bereaved family of Gaurav and Sachin - whose deaths August 27 had triggered a wave of communal violence that left 63 people dead.
Family members of the deceased told the visiting Bharatiya Janata Party leader that the district and police officials were acting under pressure from a certain community.
They also demanded a probe by the Central Bureau of Investigation (CBI) into the killing of the two youth.
Assuring the family members that the BJP stood with them, Singh said his party will not hesitate to approach the courts to get them justice.
After winding up his day-long visit, Singh told reporters that it was in the interest of the Samajwadi Party (SP) government to clear the air by ordering a CBI probe into the riots in Muzaffarnagar and neighbouring areas.
Reacting to the allegation of union civil aviation minister and Rashtriya Lok Dal (RLD) president Ajit Singh that the BJP was involved in the riots, Rajnath Singh said "everyone knows who were behind these riots."
Singh also met the family members of Rajesh Verma, a TV journalist who was killed at the beginning of the riots. The BJP has demanded that adequate compensation be given to the farmers who have lost their crops and source of livelihood.