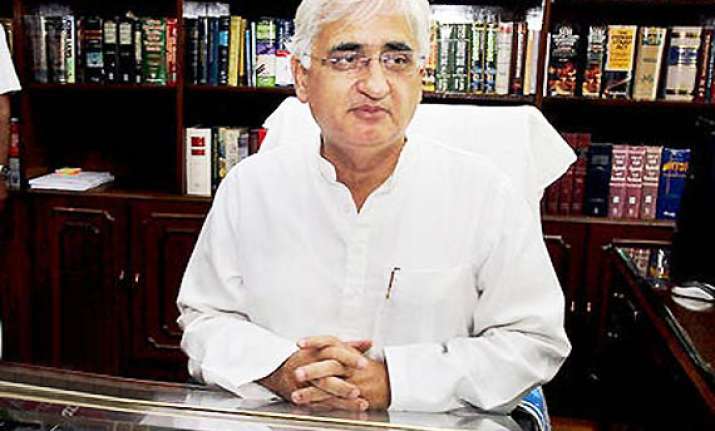 Farukhabad (UP), Nov 15: Union Minister Salman Khurshid today said Congress leader Rahul Gandhi's remark on migration of people from Uttar Pradesh was an emotional one to awaken people of the state.

"The statement is an emotional one to awaken people of the state and should not be taken otherwise," he told reporters here.

Gandhi, kickstarting his party's campaign for coming assembly election in UP yesterday, had said "people of Uttar Pradesh are appreciated for their hard work wherever they go in search of job...How long will you beg in Maharashtra (for work)?"

On price rise, Khurshid said the government would bring a food security bill in which 40 per cent poor people would be given foodgrains at cheaper rates.

On Mayawati's proposal to divide the state into four parts, he said Congress had always advocated smaller states.

"If such a resolution is passed, the government will consider it accordingly," the minister said.