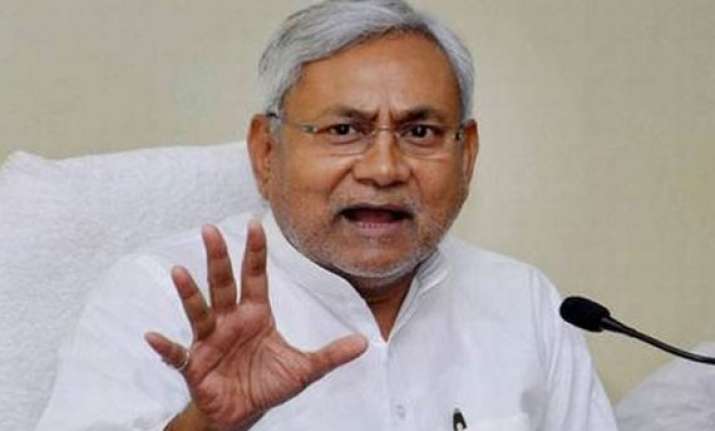 Chapra: Senior JD(U) leader andformer Bihar chief minister Nitish Kumar today paid rich tributes to legendary socialist leader Jai Prakash Narayan, popularly called JP, on his 112th birth anniversary and recalled his association with the anti-corruption crusader in the 1970s.
Attending the JP's birth anniversary celebrations in the late leader's native place in Lala Tola of Sitab diara village, Kumar said that he had to come for the occasion given his commitment to the ideals of the great leader.
"I have learnt basics of democratic polity under JP's feet in late 1970s during the anti-corruption movement popularly called as JP movement," he recalled.
Kumar said that JP was an uncompromising leader as far as his principles were concerned and said that he never waved from ideology despite the Jan Sangh joining the anti-corruption movement.
The social doyen had also played an instrumental role in the freedom movement and there was rumours of him being considered for the prime minister's post after Jawahar Lal Nehru's death, but he stayed away from power politics and served the society like an ordinary man, the former chief minister said.
The late leader once again rose on the occasion when the country needed his leadership in the 1970s to fight against corruption and he came forward to serve the nation again to serve the country, Kumar said.
Regretting that politics has been shorn off ideology since the JP's days, the former chief minister said that liberalisation was an outcome of unprincipled politics being pursued by politicians of post-JP era.
The senior JD(U) leader said that he has tried his best to live up to JP's ideals and tried to serve Bihar and its people in the best possible way he could by not bothering for how long he will remain in power.
Public service has been my main goal and power comes and goes with times for that one need not worry, Kumar said.