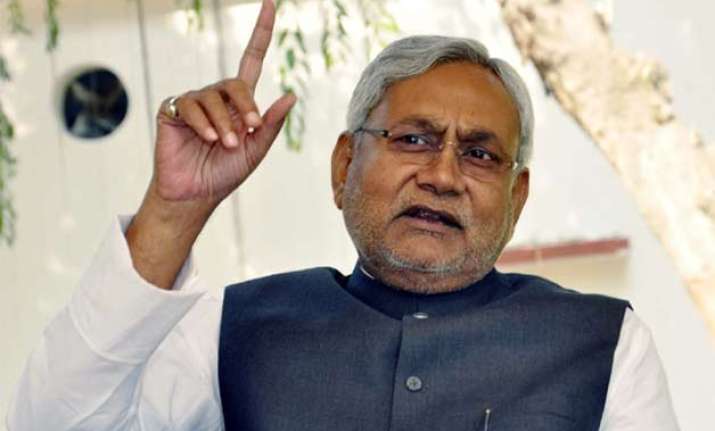 Patna: Lauding the State Disaster Response Force (SDRF) for its services, Chief Minister Nitish Kumar today said his decision to set up a dedicated force to deal with natural disasters has been vindicated in Bihar, a state which often grapples with calamities.
"Given that it has rendered service in rescuing affected people during natural crisis in Bihar, I am glad the sapling (SDRF) I had planted, has grown into a tree," Kumar said at a function to mark the sixth foundation day of the state disaster management force.
Kumar also witnessed a mock drill performed by SDRF jawans on its preparedness to deal with calamities and a range of equipment, which the force had acquired.
The Chief Minister was shown glimpses of how the SDRF men would respond to situations like earthquake and rescue people trapped in debris.
Expressing satisfaction with the ability of the SDRF in responding to disasters, Kumar said more initiatives like educating people on responding to calamities and plantation to negate the impact of floods and drought were required.
There was a need to impart disaster management awareness in schools to educate the students on how to remain calm and start rescue work during earthquake and other calamities, the Chief Minister said.
The awareness campaign should also be widened by training officials, public servants, to handle situations during calamities and work in tandem with specialised forces like the NDRF and SDRF, Kumar said.
Besides roping in the masses in rescue and relief work, disaster management initiatives must also address core issues such as afforestation, he said adding that the state government has set a target to plant 25 crore saplings under the green mission.
The forest cover in Bihar has increased to 13 per cent against the nine per cent several years back, Kumar said and urged people to become voluntary stakeholders in the afforestation drive.