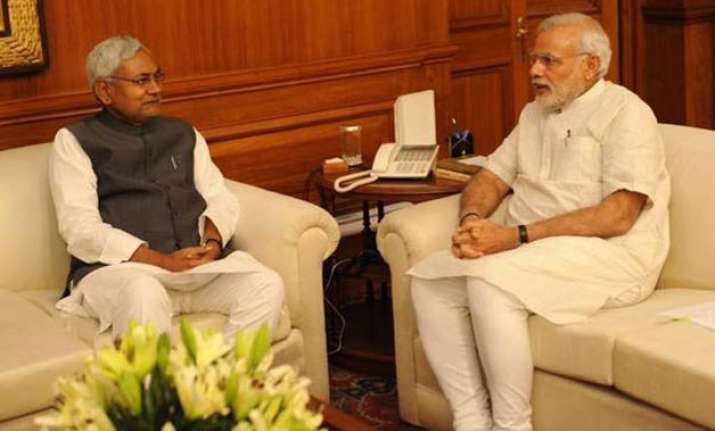 New Delhi: Bihar Chief Minister Nitish Kumar today met with Prime Minister Narendra Modi and discussed issues related to development of his state.
After the meeting, Kumar said that he discussed his expectations with Modi and sought center's support for Bihar.
"We have made one thing clear to the Prime Minister that Bihar needs assistance because of the new schemes of the government," Kumar said.
Nitish is also reported to have conveyed his demand of special status to Bihar in the meeting.
The meeting between the two leaders took place after 34 months. Although they met briefly during wedding ceremony of Lalu Yadav's daughter, it was an informal meeting.  
Nitish is also expected to meet Delhi CM Arvind Kejriwal at Delhi Secretariat. His party Janta Dal (United) formally supported Kejriwal's Aam Aadmi Party in Delhi Assembly Elections in February.
Earlier, the all party meeting convened by Nitish Kumar was boycotted by BJP. It was decided in the meeting that a letter will be written to PM Modi informing him of Rs 50,000 crore loss to the state because of recommendations by 14th Finance Commission.