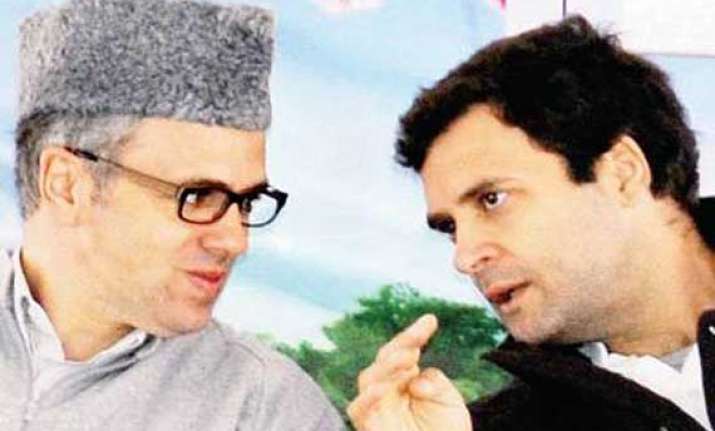 Srinagar: The National Conference-Congress coalition in Jammu and Kashmir is crumbling with leaders from the two parties accusing each other of not working for the success of alliance candidates in the recently concluded Lok Sabha elections.
The fissures came to the fore when senior Congress leader and Minister for Medical Education Taj Mohiuddin claimed that some NC workers in Uri had not voted for the party candidate Sharief-ud-Din Shariq.
"National Conference vote share (in Uri) has got divided into two. 50 per cent of NC activists have voted in favour of (PDP candidate) Muzaffar Hussain Beigh," Mohiuddin, who represents Uri in the state assembly, said. 
The Minister's claim drew sharp response from senior NC leader from Uri, Mohammad Shafi, a Rajya Sabha member, who accused Mohiuddin of trying to "cover up his failure".  "He (Mohiuddin) is simply trying to cover up his failure.