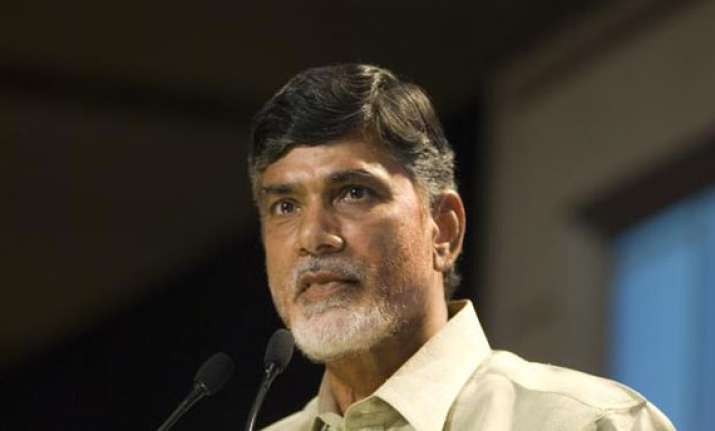 Hyderabad: Telugu Desam president N Chandrababu Naidu kick-started his party's campaign for the general elections here today asking voters to rid the state as well as the country of the Congress that has become a "gang of thieves".
"The Congress has become a gang of thieves and looted the country in the last ten years. Same happened in Andhra Pradesh as well. The party is steeped in corruption and it is time we get rid of it," Chandrababu exhorted voters at a road show at Kukatpally here.
He said only the TDP has the right to seek votes as it was solely responsible for the all-round development of Hyderabad city.
"What all development that Hyderabad witnessed, happened during the TDP rule between 1995 and 2004. The Congress that came to power subsequently only indulged in a looting spree and left the city in the lurch," the former Chief Minister lashed out.
The TDP chief continued his road show at Balanagar, Qutbullapur and Malkajgiri today that formed part of the Malkajgiri Lok Sabha constituency. He will continue electioneering in Chevella Lok Sabha constituency tomorrow.
Meanwhile, Chandrababu's son Lokesh also launched campaigning for the TDP from Nimmakuru in Krishna district, the native village of his grandfather and party founder-president N T Rama Rao.
He will continue his tour, called Yuva Prabhanjanam, in Krishna and Guntur districts followed by other districts till completion of elections in Andhra Pradesh on May 7.