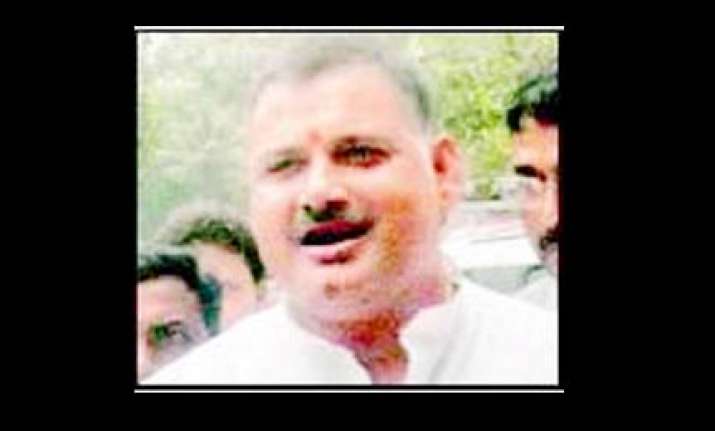 Patna: A ruling JD(U) legislator serving life term for the killing of former minister Brij Bihari Prasad is  now the chairman of the Bihar Vidhan Sabha Aawas Samiti, the committee which allots houses to legislators.
Criminal-turned-politician Vijay Kumar Shukla alias Munna Shukla, JD(U) MLA from Lalganj in Vaishali district, is in Hajipur jail.
Shukla was one of the most dreaded faces of Bihar politics. Even before his conviction, Shukla has been in and out of jail. His name also figured as an accused in the sensational killing of then Gopalganj DM G Krishnaiah, in 1994.
A trial court had sentenced Shukla to life imprisonment for Prasad's killing on June 13, 1998. Sources said Shukla's track record did not come in the way of his being nominated the chairman of the assembly's housing committee by Speaker Udai Narain Chaudhary. Even after his conviction last year the Speaker did not relieve him of the post.
Shukla thus continues to be entitled to certain privileges that include Rs 1,000 per month for newspapers, Rs 4,000 per annum for entertaining guests and an office with a clerk and a peon. He can also use a beacon light atop his vehicle. Shukla has not turned up at his office on the assembly premises for more than a year now. However, it could not be immediately confirmed whether he has been drawing the newspaper and guest allowances.
Asked about his status inside the jail, Hajipur jail's officiating head Shashi Bhushan Singh said, ''He is provided all those facilities which he is entitled to as a people's representative.''