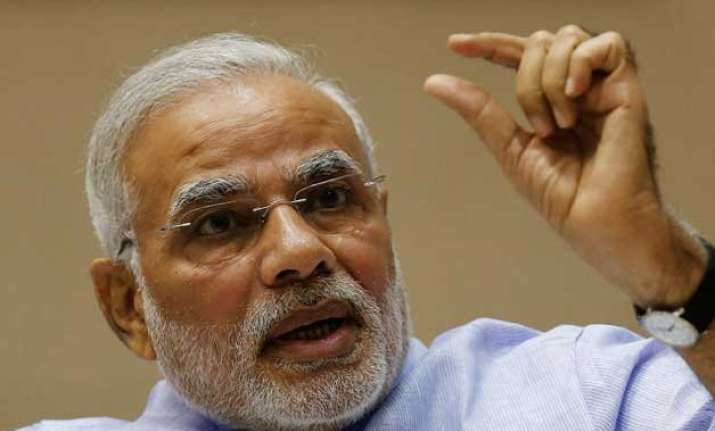 New Delhi:  In a major boost to the Prime Minister Narendra Modi's reform initiative, the Rajya Sabha passed two bills on Friday to auction mines that produce minerals such as coal, iron ore and bauxite to spur growth in an industry that has languished for years.
 
The passing of 'The Mines and Minerals Development and Regulation, and Coal Mines Special Provisions bills' is  seen as a test of the government's ability to garner support from opposition parties in the upper house of parliament where the ruling BJP is short of majority.
 
The coal bill provides for allocation of coal mines and vests the right, title and interest over mine infrastructure together with mining leases to successful bidders through a transparent bidding process.
 
Failure to pass the bill, already cleared by the Lok Sabha, would have put into jeopardy the status of mines already auctioned, which has yielded revenue of more than Rs 200,000 crore from winning bids.
 
Earlier, the mines and minerals bill was passed by the Rajya Sabha after the government agreed to the amendment recommended by the select committee on March 18.
 
The bill was passed in the upper house with all parties, barring Congress and the Left, supporting it. It was passed with 117 members voting in favour and 69 against it.
 
While the Trinamool Congress, NCP, SP, BSP, BJD, AIADMK, DMK and JMM, besides allies Shiv Sena and SAD supported the government, the JD-U walked out before the vote.
 
"The politics of obstructionism led by Congress lost today," finance minister Arun Jaitley  said after the mines and coal bills  were passed in Parliament.
 
Both the bills, which have been sent to President Pranab Mukherjee for approval, will replace earlier ordinances promulgated by the government.
(with agency inputs)