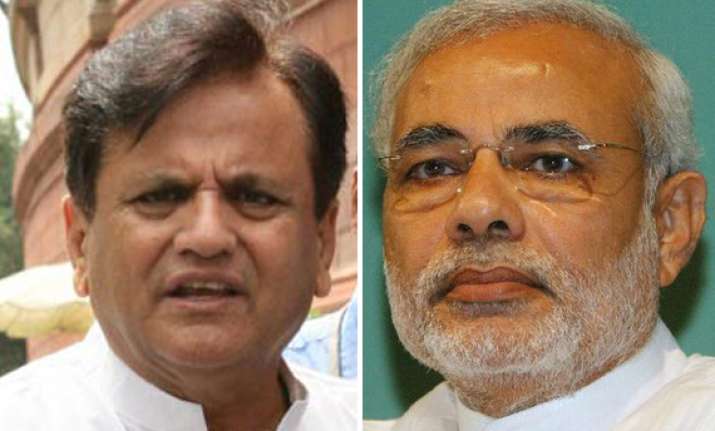 New Delhi: The controversy over Narendra Modi's interview to Doordarshan intensified today with Sonia Gandhi's political aide Ahmed Patel refuting the BJP's PM candidate's claims of closeness between them, saying the remarks were "baseless" and "a complete lie".
He said Modi's "ridiculous" claims of their meeting or the two sharing friendship were a "political stunt" to create "confusion" in the midst of election and offered to quit public life if there was any proof of having taken favours from the Gujarat Chief Minister.
"This is a political stunt to create confusion and create a cloud of doubt in the midst of elections. How can Modi be able to make friendship with me when he has never been able to strike friendship within his own party?", he said.
Insisting that he never had any meeting with Modi either in his office or at his residence nor had he taken any favour from the Gujarat Chief Minister, Patel said that Modi did come to his place for lunch when he was BJP General Secretary in the eighties.
Besides that, "I never had any one-to-one meeting with Modi before or after the communal riots in Gujarat in 2002."
The BJP's PM candidate, in an interview to Doordarshan, had said: "Ahmedbhai has been one of my very good friends in Congress. He is not so now. Perhaps he is having some difficulty now and he avoids me as he does not take even my phone calls.