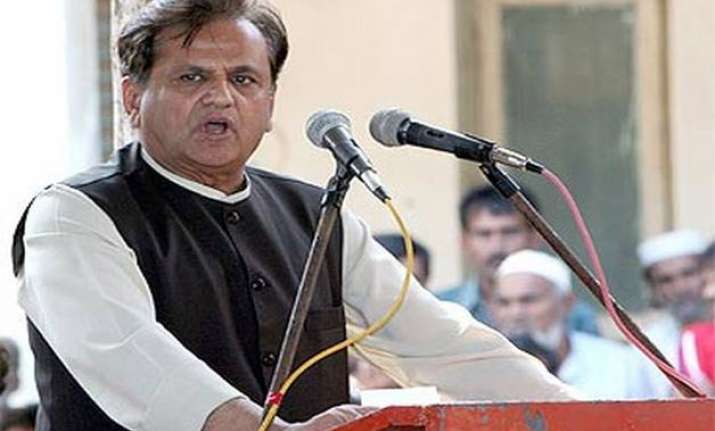 Anand:  Congress leader Ahmed Patel on Sunday called Prime Minister Narendra Modi as an "NRI PM", alleging that during the last year, his government failed to fulfil even a single promise made during the 2014 Lok Sabha polls. 
"Narendra Modi is an 'NRI Prime Minister' and now he has also become a 'selfie Prime Minister'. He keeps on visiting foreign countries where he is seen taking selfies with others," Patel said.
Patel, political secretary of Congress President Sonia Gandhi was speaking at the inauguration event of vegetable sub-market yard at the Borsad taluka Agriculture Produce Market Committee (APMC) in the district.
"Modi government made false promises, especially to farmers and common people. There is anger among those people because not a single promise was fulfilled in one year," Patel said.
"Today, they (BJP-led government) talk only about industry and industrialists. 'People holding the top post' take industrialists with them to foreign tours. They never take any farmer with them," Patel said.
Patel also criticised the BJP government for making changes in the Land Acquisition Bill.
"The land bill draft of the UPA government had such provisions so that agricultural land could not be taken away without farmers' consent.
"If the project is not initiated within five years of land acquisition, then the land can be given to its original owner, but the BJP government has excluded all such provisions and made the bill anti-farmer," he said.
Patel maintained that there was never any political interference in the co-operative sector, which the BJP government has damaged with their politics.