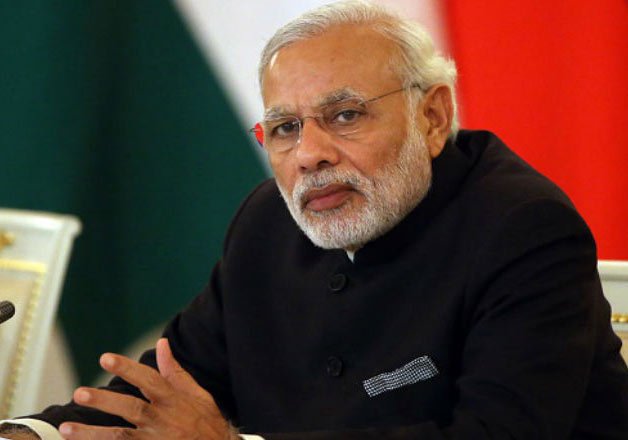 New Delhi: Prime Minister Narendra Modi today reached out to the opposition in Lok Sabha on the first day of the Budget Session by walking up to them and exchanging pleasantries.
As soon as the House adjourned for day, Modi walked up to the opposition benches greeting leaders like Mulayam Singh Yadav (SP), Jai Prakash Yadav (RJD), P Karunakaran (CPI-M) and leader of the Congress party in Lok Sabha Mallikarjun Kharge. 
Before the Prime Minister walked up to the leaders, Congress President Sonia Gandhi and her deputy Rahul Gandhi had left the Lok Sabha chambers. 
Earlier, Gandhi and Rahul were seated on the last row in the opposition benches but later moved ahead.
 
While Modi was shaking hands, some members from the Kerala unit of Congress were seen handing him a letter. 
The Prime Minister also exchanged greeting with leaders of NDA allies TDP and Shiv Sena before leaving the chamber. 
Indications of a tumultuous beginning of the Budget session had emerged at the all-party meetings convened by Speaker Sumitra Mahajan and Union Minister M Venkaiah Naidu yesterday with the Opposition accusing the govt of "setting the agenda for disruption". 
Issues like the JNU row, suicide by a Hyderabad university scholar and reservation system are set to dominate the proceedings.