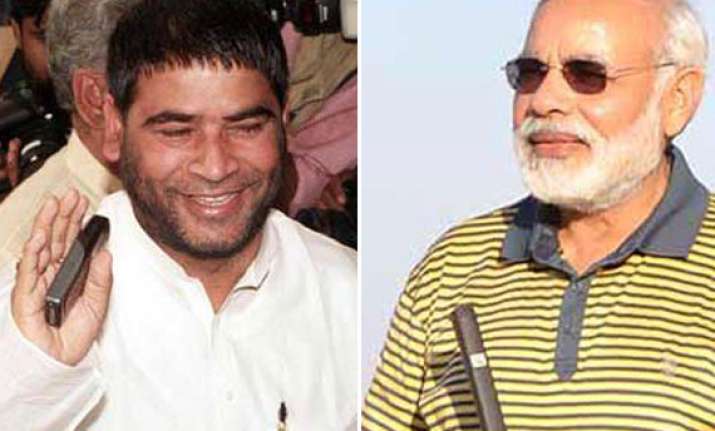 New Delhi: Narendra Modi is leaving  no  stone unturned in his quest for battle 2014. He is using all the tricks in the book to win over even that section of electorate that is not very  positive about Modi and BJP.
That's why he recently advised his partymen to try and win as much of Muslim vote as possible. He reminded them that in Gujarat at least 25 percent of Muslims voted for BJP in assembly elections and he wanted the same strategy to be applied across the country.  
It's a different matter that Gujarat model of election management can't be implemented in other states because every state has its own distinct political dynamics.
But it was an approach that can be lauded for the reason that it will push the BJP towards more inclusive politics. As long as you are aloof or just not bothered about the votes of a particular section of the society, the level of mistrust will only increase and the chasm will ultimately harm the social and political harmony in the country.