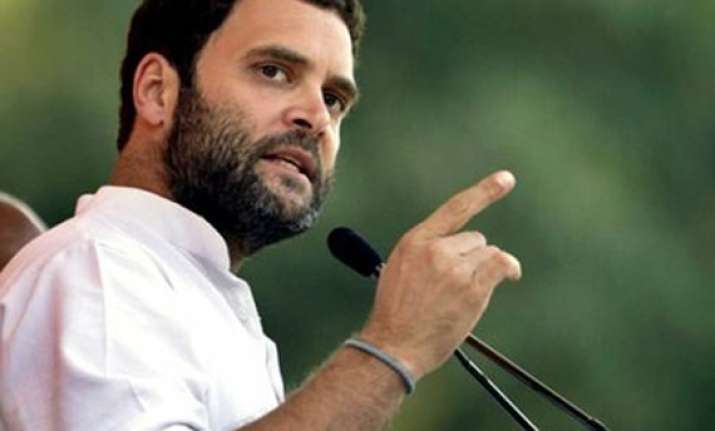 Dharamshala (HP): Congress vice-president Rahul Gandhi today lashed out at the BJP saying that it was following the ideology of RSS, about which Sardar Patel once said, that it had a poisonous thinking about India.
Addressing a well-attended election rally at the police ground here,  Rahul Gandhi said, the same people who spent their entire lives in RSS are now today erecting the statue of Sardar Patel.
The Gandhi scion said, BJP leaders not only make false claims, but they also stall important bills meant for the poor in Parliament.
Trying to rev up the morale of party workers, Rahul Gandhi said, in 2004, the BJP spoke about India Shining, but the voters pressed the button in favour of the Hand symbol. "In 2009, we won because of Right to Work and we waived off thousands of crores of farmers' debts. This time also, we shall win."
Rahul Gandhi reminded voters that it was the Congress government which gave one rank, one pension to lakhs of ex-servicemen.
He also reminded women in the audience that it was he who pressed the PM for 12 LPG cylinders a year at subsidized price, and it was approved.