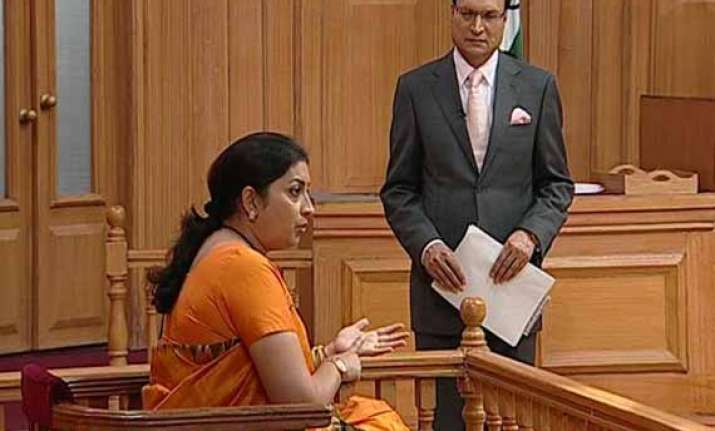 New Delhi, March  8: BJP leader Smriti Irani today lashed out at Aam Aadmi Party convenor Arvind Kejriwal saying his Gujarat tour was a political stunt.
Replying to queries from Rajat Sharma in India TV show Aap Ki Adalat, Irani said, "If Kejriwal was sincere about finding out facts about Gujarat's development and meeting Narendrabhai, he would not have fixed his appointment in advance for a live audience in Delhi before taking the media with him to Gujarat.
"His priority was not to find answers to his questions on Gujarat's development, but to conduct a tamasha in Ahmedabad, and then attend a conclave in Delhi to denigrate Modi".