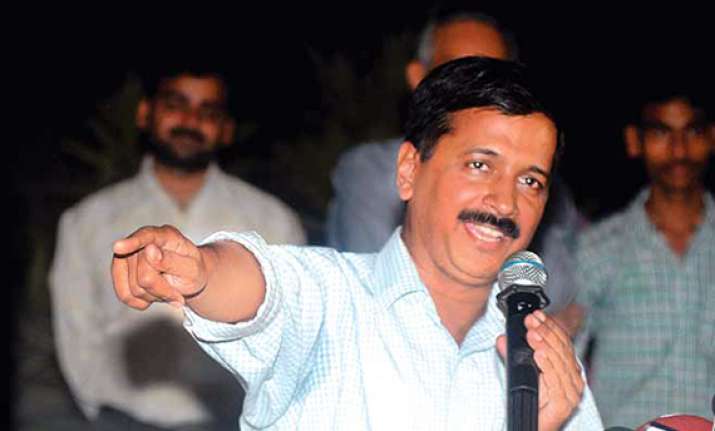 Ghaziabad, Oct 22: India Against Corruption activist Arvind Kejriwal today alleged that the protesters who tried to disrupt his press conference on Sunday, came in a car flying Samajwadi Party flag and one of the female protesters is a BJP office-bearer in Ghaziabad.
Kejriwal said, one of the protesters was the same person who had tried to slap lawyer Prashant Bhushan in the Supreme Court lawyers chamber several months ago.  
"All this took place in collusion with a political party", he added. 
Kejriwal openly challenged Congress leader Digvijay Singh to come to a live debate. "Digvijay Singh can himself decide the venue and time. On our behalf, Kumar Vishwas will sit in debate against Digvijay", he said.  
Kejriwal said, Delhi police disallowed him from staging a protest at Kakardooma on Monday.