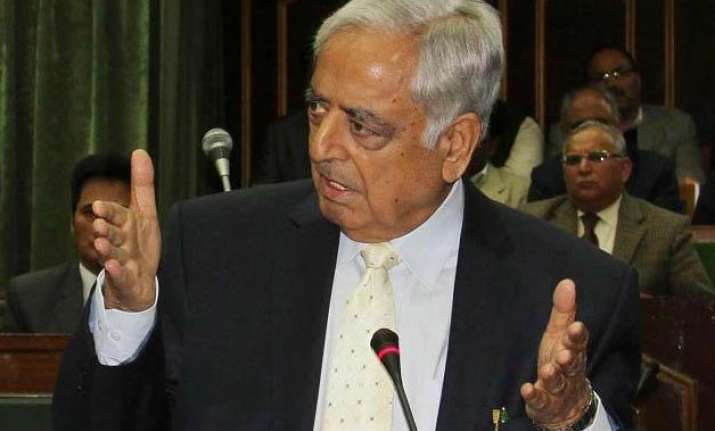 Jammu: Chief Minister Mufti Mohammad Sayeed today said his government would examine the need for denotifying disturbed areas to initiate a phased withdrawal of Armed Forces Special Powers Act (AFSPA) from there.
"Keeping in view the improving security scenario, the state government will examine the need for denotifying 'disturbed areas', which have been free from militancy-related incidents for quite some time," Sayeed told the state Assembly in a written reply.
"It will enable a phased withdrawal of AFSPA from such areas," he said.
He further hit out at Pakistan for failure to mend ways to foment trouble in Jammu and Kashmir.
Expressing hope that peace would return to Jammu and Kashmir soon, he said, "People of Jammu and Kashmir have given a mandate. My suggestion is to introduce a resolution to condemn such attacks.