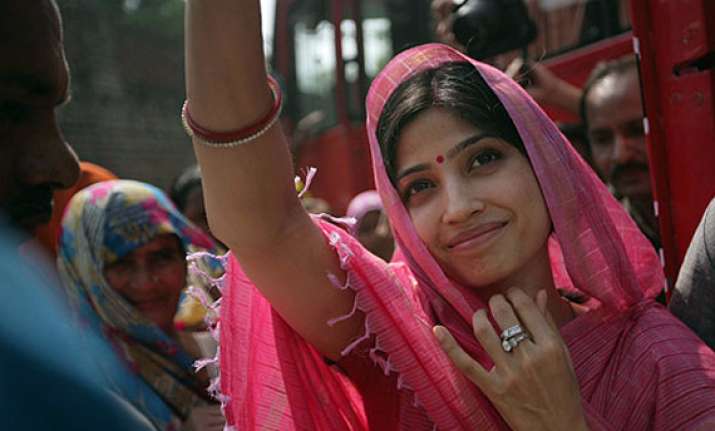 Kannauj (UP), Jun 13: Dimple Yadav, the newly-elected MP from Kannauj, on Tuesday said she would fight for women's rights in Parliament.
"I will use my position as MP to fight for women's rights," Dimple told mediapersons after collecting her victory certificate from district electoral officer Selva Kumari J here.
Dimple, who has been elected unopposed from Kannauj parliamentary seat, was accompanied by her husband and Uttar Pradesh Chief Minister Akhilesh Yadav.  
Talking to reporters, Yadav promised a slew of reforms for the constituency, including improvement in the power situation, upgradation of a hospital and setting up of an engineering college.
"Problems of the people of Kannauj would be sorted out on priority and stern action would be taken against those playing with the law and order situation," Yadav said.  
Dimple is the second woman representing the constituency.  Earlier in 1984, Delhi Chief Minister Sheila Dikshit was elected from Kannauj.