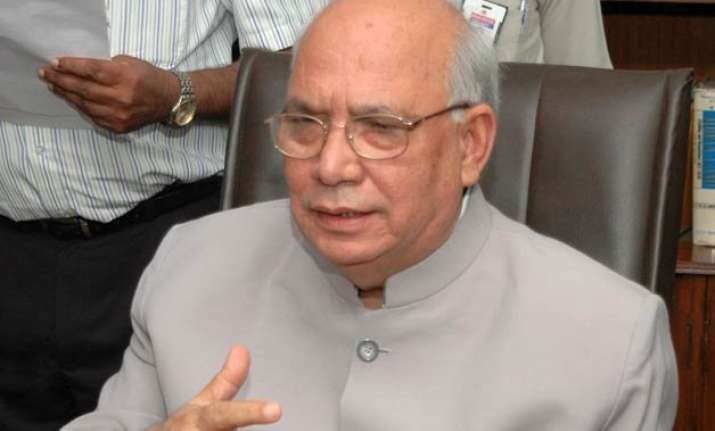 New Delhi: Former law minister and Karnataka Governor HR Bhardwaj has said that some Congress leaders in the state had asked him not to take action against Reddy brothers of Bellary including the then BJP chief minister BS Yeddyurappa.
He said that Congress leaders were on friendly terms with BJP top brass in the state.
"Leaders told me that I should desist from taking action against Reddy brothers and chief minister BS Yeddyurappa. These Congress leaders were very chummy with the BJP brass," he told Times of India.
Bhardwaj, who was governor of Karnataka in UPA-II, however said that his 'sense of duty' made him initiate action.
In 2008, the BJP under the leadership of BS Yeddyurappa won 110 seats in 224-member House. The Reddy brothers added to the woes of the BJP regime while allegations of personal corruption against BSY sank the saffron outfit's credibility in next assembly election. In 2013 assembly polls, the Congress bagged 122 seats while BJP was decimated to only 40seats.
Bhardwaj further said that it was his honest actions which enabled the Congress to form 'stable' government in the state. 
"If there is a strong Congress government in Karnataka, it is not because of Congress leadership but because of the honest actions I took as Governor," he said.
He also expressed his anguish over Congress leadership for not taking responsibility for the controversial decisions of the Manmohan Singh government.
"I felt very sad when the former PM got court summons in the coal scam case. I went to meet him and expressed my support, offered my services," he said.
He said that corruption charges against UPA-II government resulted in its unprecedented defeat in Lok Sabha elections.