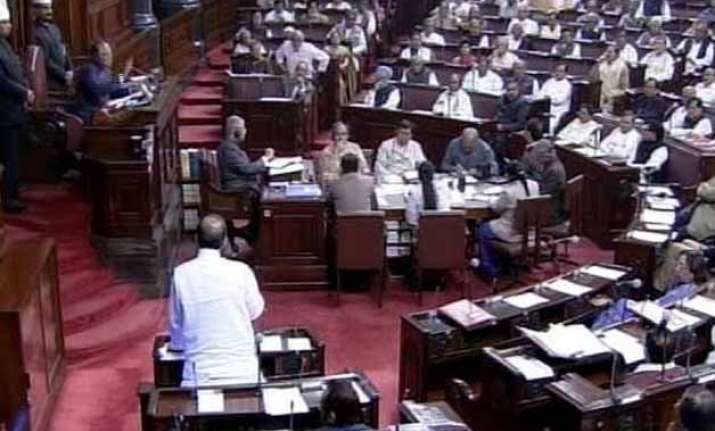 New Delhi: The Narendra Modi government is mulling extending the first part of the Budget Session to ensure passage of crucial legislations and then proroguing the session ahead of schedule.
Sources said that government finds itself in a fix over its ordinances which have been passed by the Lok Sabha, but are unlikely to get through the Rajya Sabha, where the government is in a minority.
The ordinances issued by the government lapse on April 5. If Parliament is not in session then, the government can re-issue the ordinance, which must eventually get the approval of both Houses.  
The Budget Session is held in two parts. This year, the first phase of the session will end on March 21, and Parliament will break for a recess and reconvene on April 19.
It should be noted that the Congress has made it clear that it will not extend support to the present government's Land Acquisition Bill. It said that it will support only the law that its government passed in 2013 and that any changes must first be referred to a parliamentary committee for review.
The Mines and Coal Bills have been referred to Select Committees by Rajya Sabha that will submit their reports by March 18. Sources said once the Select panels submit their reports, the bills will be taken by the Upper House on Thursday, and in case of any amendments in the Land bill and Coal Bill, the same may have to go to Lok Sabha again.
The Coal Mines (Special Provisions) Bill, 2015, would replace two ordinances issued by the government -- the first on October 21 last year and the other in December, after the Apex Court cancelled the allocation of 204 blocks.
The bill seeks to introduce the system of auction of mines to enhance transparency and augment mineral production was passed in Lok Sabha today, with the government terming it a 'revolutionary' step.
The Mines and Minerals (Development and Regulation) Amendment Bill, 2015, also seeks to replace an ordinance promulgated in January. The Bill was passed by Lok Sabha amid vociferous protests by members from TMC, BJD and RSP.
The two ordinances will lapse on April 5 and need to be replaced by the bills by then.
The contentious Land Bill was passed in Lok Sabha on March 10 after government carried out nine amendments to it and persuaded most of its allies to support it.