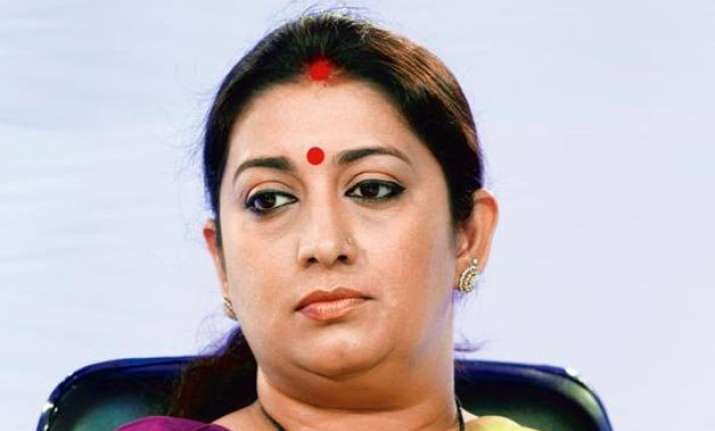 New Delhi:  Union HRD minister Smriti Irani today sought explanation from her ministry officials after a letter of appreciation to a Chattisgarh teacher containing spelling mistakes went viral on social media.
The words "minister" and "sansadhan (resources)" are spelt incorrectly in a letter that was sent to schoolteachers across the country, congratulating them on the performance of their students.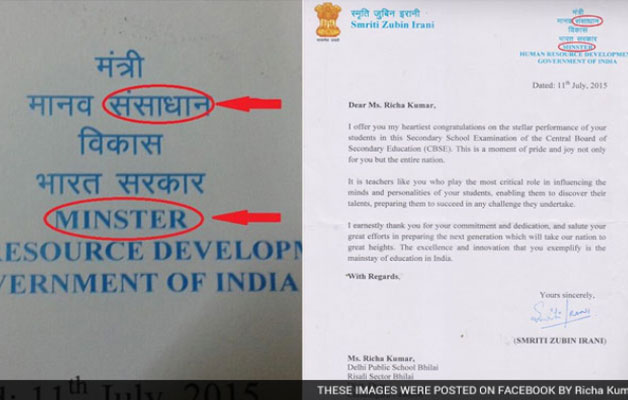 Pinpointing the error in a Facebook post, Richa Kumar, a teacher at Delhi Public School, Bhilai wrote: "Thank you for congratulating me on the excellence I exemplify. However, having been a teacher for the last twenty years, your official letter head is an affront to my sensibilities as a Language teacher. The attached photographs are self explanatory. Please ensure that at least the people who work for you, in your ministry, are well educated."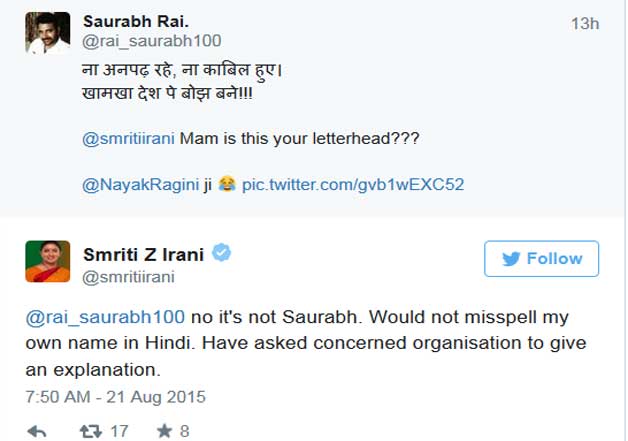 The HRD minister responded to post and has asked her ministry to find out how such errors crept into her official letter.
Facing flak on micro blogging site  twitter, Ms Irani said: "I would not misspell my own name in Hindi."