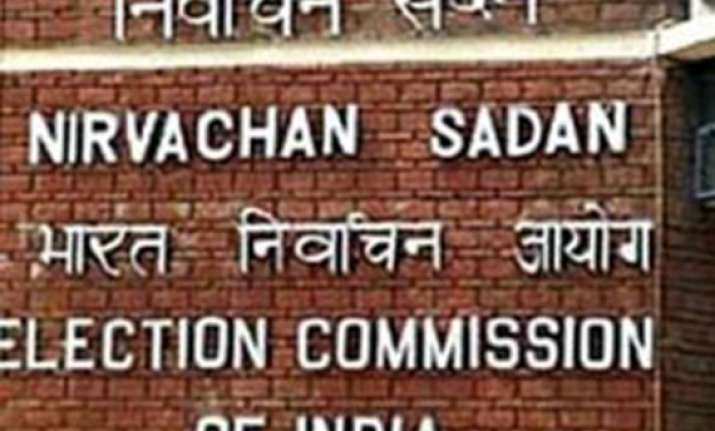 New Delhi, Oct 16: The Election Commission has rolled out fresh guidelines for monitoring poll funding during upcoming elections in five states, including Uttar Pradesh, and has roped in the I-T department and Financial Intelligence Unit to check suspicious transactions.
 
Even as the dates and schedule for the next year's Assembly polls in Uttar Pradesh, Punjab, Himachal Pradesh, Uttarakhand and Manipur have not been announced, the directives to create a database of doubtful transactions and dubious movement of cash were recently issued by the EC to the Chief Electoral Officers of these states. 
"The EC guidelines on election expenditure monitoring for the forthcoming polls have been operationalised," a senior official privy to the development said.
 
The EC, for the first time, has asked the elite Financial Intelligence Unit (FIU), functioning under Finance Ministry, to sift through their records for any instance of information about the assets and liabilities of candidates participating in the polls.

The FIU receives regular Suspicious Transaction Reports (STRs) and Cash Transaction Reports (CTRs) from banks, insurance companies and intermediaries as per regulations stipulated under anti-money laundering laws.

"The FIU may extend necessary cooperation to the Income Tax department in specific cases in sending information on suspicious transaction reports and about withdrawal of cash exceeding specified limits from any bank account maintained within the respective states going for polls.

"Besides, the I-T (investigation) and FIU will download from EC website the copies of affidavits declaring assets and liabilities by the candidates.

The FIU will also verify the information available with them pertaining to the candidates and send the report to the Director General of Income Tax (investigation) of the state through the Central Board of Direct Taxes," the EC said.

The I-T investigation wing will also verify information available with the department and in cases where any suppression of information about assets or liability or pending dues is noticed, the report should be sent to the Commission, the EC said.

The EC had created an exclusive Election Expenditure Monitoring (EEM) cell within its establishment last year headed by a senior Indian Revenue Service officer. 
The EEM further deployed huge strength of I-T and Customs sleuths of investigation wings across the country for keeping a track on poll funding.

The EC, in its latest guidelines, has asked the I-T department to establish Air Intelligence Units (AIUs) at all the airports in these poll-bound states and equip them with CCTV cameras which will record all operations related to cash seizure during elections.

"If any cash exceeding Rs 10 lakh is found in the airport, the I-T department shall take steps to seize the amount under I-T laws and the entire operation from detection till seizure/release at airports, airstrips is to be captured by CCTV video camera," the EC said.

The recordings of the CCTV are to be preserved by the authority and will have be made available to the EC, whenever required.