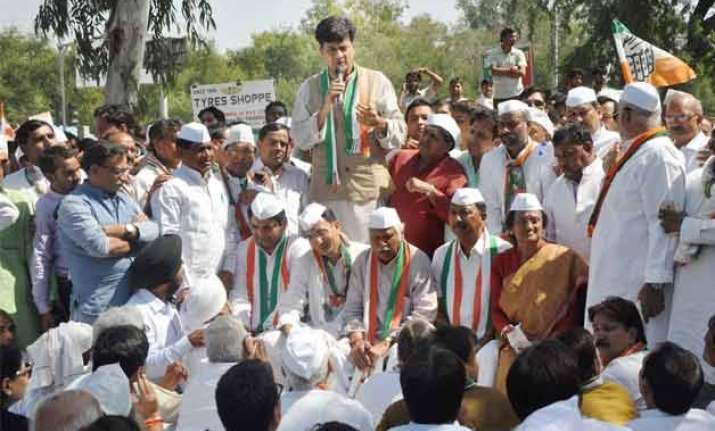 Lucknow: After having denied entry in Uttar Pradesh's Dadri town, Congress activists held a fast to appeal for communal harmony on the Delhi-Noida border here this afternoon.
A delegation of state Congress leaders, led by AICC General Secretary and incharge of party affairs in Uttar Pradesh Madhusudan Mistry, had planned to stage "sadbhawna upwas" in Dadri to appeal for communal amity, but were denied entry into the town, Congress spokesman Amarnath Agarwal said here.
However, the delegation - comprising UPCC president Nirmal Khatri, former ministers RPN Singh, Jiten Prasad, among others - held the 'fast' inside a park on the Delhi-Noida border to make an appeal for peace and amity, he said.
"The leaders resolved that since their party is the oldest, they have the responsibility to make the public aware of the designs and actions of ruling parties at the Centre and state aimed at harming the social fabric and ask them to remain vigilant," Agarwal said.
 
Others present on the occasion were Rita Bahuguna Joshi, Pradeep Mathur, Naseeb Pathan (all legislators) and Vivek Bansal (AICC secretary) among others, Agarwal added.