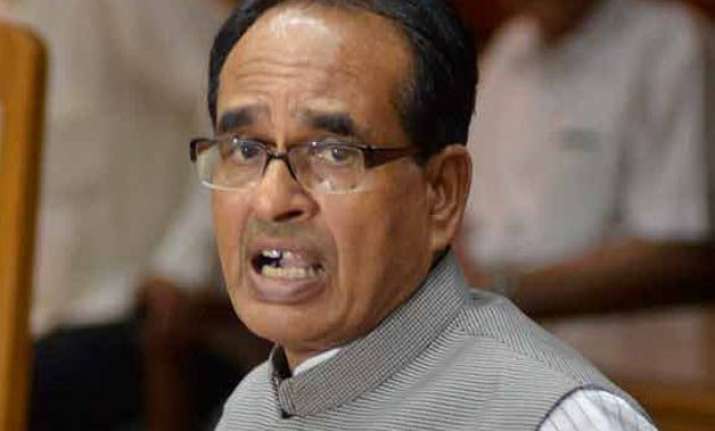 Bhopal: Opposition Congress today questioned Madhya Pradesh Chief Minister Shivraj Singh Chouhan's statements claiming credit for initiating probe into Vyapam scam, and alleged that he tried to "cover up" the scandal for many years.
It claimed that though the first FIR was filed in 2009, Chouhan did not admit that there were any irregularities till the second FIR was filed in the scam in 2014.  "The first FIR relating to the scam was registered on July 19, 2009 by state Medical Education department (with MP Nagar police station in Bhopal).
However, 20 months later, Chouhan on March 31, 2011 told the state Legislative Assembly that as per investigations into the FIR no student got admission to MBBS course through fraudulent means," state Congress chief spokesman KK Mishra told PTI here.  
Chouhan has been claiming that he had blown the lid off the massive examination and recruitment scam in the state Professional Examination Board (MPPEB), commonly known as Vyapam by the Hindi acronym of Vyavsayik Pareesksha Mandal.  Mishra said the second FIR (no. 539/14) was registered with Rajendra Nagar police station in Indore by crime branch in January 2014.
"After this, the CM interestingly accepted in the Legislative Assembly on January 15, 2014 that around 1000 'Munna Bhais' (colloquial term for fraudsters) have secured admission in MBBS in government colleges by fraudulent means.  However, he (Chouhan) didn't divulge details of these Munna Bhais for reasons best known to him," the Congress leader said.
"These incidents lay bare Chouhan's claim that he was a whistleblower," Mishra said, adding that Chouhan's claim was "wrong and false" and that he actually tried to "cover up" the scam.
The high-profile scam was being probed by the Special Task Force under the monitoring of the Special Investigation Team (SIT) constituted by the Madhya Pradesh High Court before the Supreme Court ordered the CBI to investigate the scam which has rocked the nation with a spate of deaths of people associated with the scandal.
Under the massive scam, hundreds of students secured admissions in MBBS course in government colleges allegedly through fraudulent means while a large number of candidates got jobs in government departments with the alleged collusion of bureaucrats and politicians.