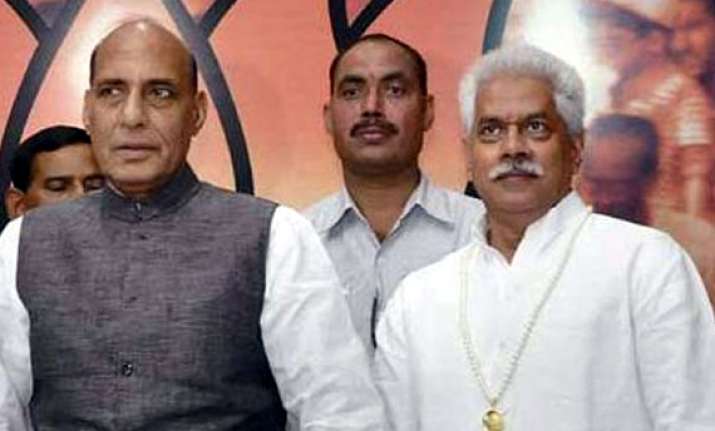 New Delhi: Former Prime Minister Chandrashekhar's son Pankaj Singh today joined the BJP in the presence of party president Rajnath Singh at the party headquarters here.
Pankaj Singh had sent overtures to the BJP in the past few months and expressed his wish to join the party.  Chandrashekhar's other son Neeraj Shekhar is a Samajwadi Party Lok Sabha member from Ballia.
Rajnath Singh welcomed the Thakur leader from Uttar Pradesh into the BJP fold. BJP UP unit chief Laxmikant Bajpai and national general secretary J P Nadda were also present on the occasion.
Party sources said Pankaj Singh is likely to be fielded as a BJP candidate in the Lok Sabha polls due in 2014.