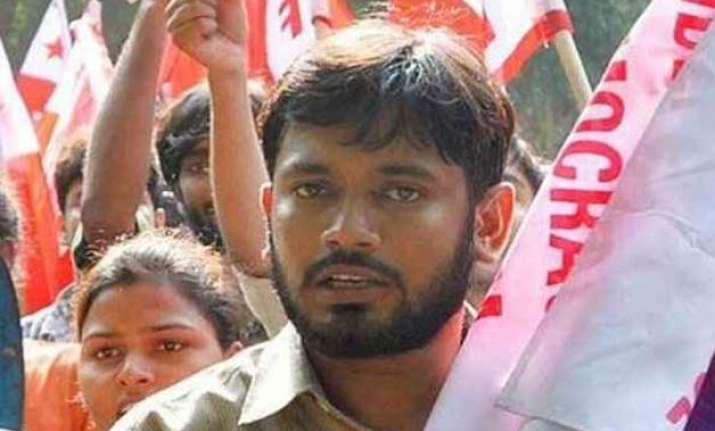 New Delhi: BJP today welcomed the arrest of JNU students' union president Kanhaiya Kumar over an event in the university in which Parliament attack convict Afzal Guru was allegedly hailed as a martyr and questioned the silence of Congress vice president Rahul Gandhi over the issue.
"On the one hand our soldiers are sacrificing their lives at the border and on the other hand, anti-India slogans are being raised in an institution like JNU and terrorists being hailed as martyrs. This is very unfortunate."
"BJP welcomes the arrest and hope that action will be taken against other accused too. There is a limit to everything," party national secretary Shrikant Sharma said.
Accusing Gandhi and other opposition leaders like Delhi and Bihar chief ministers Arvind Kejriwal and Nitish Kumar of doing politics over terrorism and naxalism in the name of freedom of expression, he questioned their silence over the "sensitive" issue.
"Congress party is the mentor of all such people and it should speak on the issue," he said.
The party also used the incident to take a dig at those who had returned their awards over 'intolerance' issue with Union minister Nirmala Sitharaman taking a jibe at them, wondering where they have gone now.
A JNU alumnus herself, Sitharaman said she was proud of it and the university had a culture of open debate but asserted that limits were crossed in this case. "Law will take its own course."
She also referred to the "racist" incident in Congress -ruled Karnataka where a Tanzanian woman was attacked by a crowd over a road accident unrelated to her as she hit out at those who had attacked BJP over intolerance.
"Why that battalion of people is not going to Karnataka to return their awards. Because Congress is in power there?" she wondered.
Contending that the Modi government was unfairly targeted, she also took a dig at the media.
"Media, where is your objectivity? Your dispassionate inquiry," she asked.