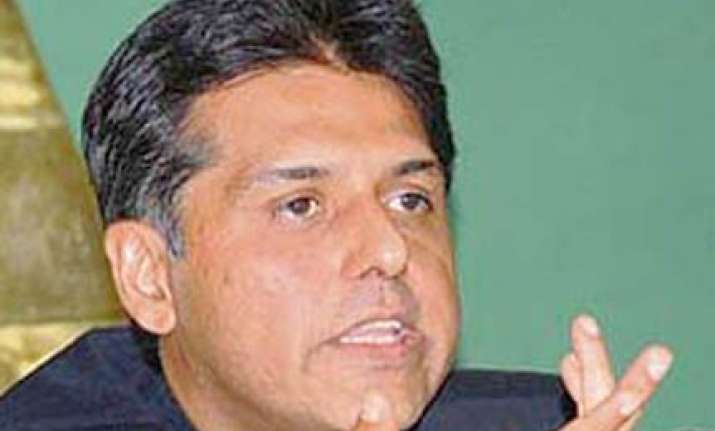 New Delhi, Nov 12 (PTI) BJP today said it would serve a legal notice against Congress spokesperson Manish Tewari for alleging that Nitin Gadkari had acquired flats through proxy in the controversial Adarsh Housing Society in Mumbai.
 "As we had said earlier, Manish Tewari should apologise. He had alleged that Gadkari had taken flat in Adarsh Housing Society through proxy. That was false. Present proof or apologise as otherwise we will take legal action. Today, we are serving notice," BJP spokesperson Prakash Javadekar said.
Party sources said the legal notice alleging defamation of Gadkari will be issued by the party against Tewari.
The party is said to be mulling filing of cases against Tewari in different parts of the country through its district units, according to sources.