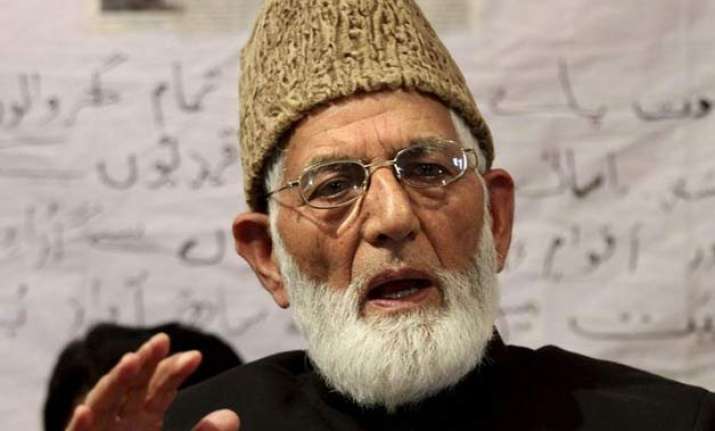 New Delhi: The Peoples Democratic Party (PDP) and the BJP are all set to join hands for government formation in Jammu and Kashmir. However, the separatists' says BJP's coming of power "doesn't make any difference".
While talking to The Indian Express, Hurriyat Chairman Syed Ali Geelani said, "It (BJP's coming to power) doesn't make any difference to us. For us (separatists), there is no difference between BJP and PDP or Congress and National Conference or any other pro-India political party. They are all occupiers."
According to Geelani, BJP would try to fulfill its agenda after coming to power and that adds to the responsibility of the people. "It (BJP's coming to power) will affect us, it has been affecting us all these years," he said. "It only adds to our responsibility. The only option left with us is to fight".
The separatists, however, are concerned about BJP's agenda on West Pakistan refugees, terming it as an attempt to change the demography of the state.
"Be it BJP, PDP, Congress or NC, they are all same, our enemies," senior separatist leader Shabir Ahmad Shah said. "But we also know that BJP has the Sangh mindset and they want to change our majority status into minority," he added.
Amit Shah, President of BJP has already warned of a public stir if any attempt is made to the 'changes the demography' of the state.
The Hurriyat Chairman says they are monitoring the situation closely. The Hurriyat spokesman Shahid-Ul-Islam said, "We are keeping an eye on the situation as it develops". "Mirwaiz sahib is back to the valley today and our amalgam will meet in a week's time," he added.