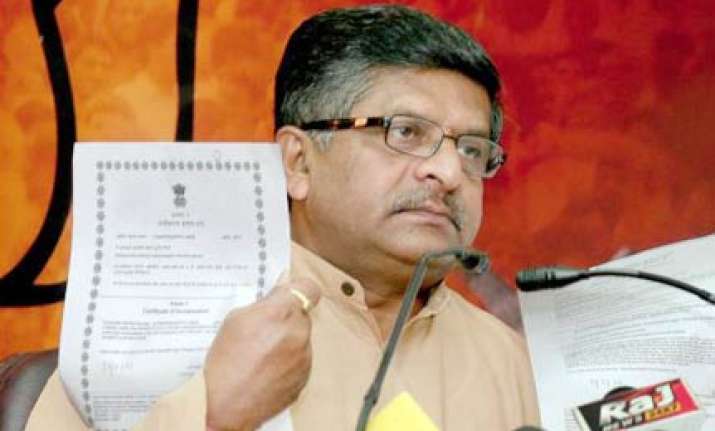 New Delhi, Nov 22: The BJP, which had opposed appointment of P J Thomas as the Central Vigilance Commissioner, today claimed its stand had been vindicated following Supreme Court's observation on his continuance despite a corruption case pending against him.
"Leader of Opposition in Lok Sabha Sushma Swaraj has raised all these issues and objected to the appointment of Thomas as CVC. Now the Supreme Court's critical observation has vindicated Sushma's objection," BJP leader Ravi Shankar Prasad told reporters outside Parliament.
Former party chief Venkaiah Naidu said the government and the UPA owed an explanation to the people.
The name of Thomas figures in a charge sheet filed in a palmoleine export case.
"Without looking into the file, we are concerned that if a person is an accused in a criminal case how will he function as CVC," a bench headed by Chief Justice S H Kapadia observed today after Attorney General G E Vahanvati placed records of documents pertaining to Thomas appointment in a sealed cover.
The court observed that Thomas would himself feel embarrassed due to a pending case against him as in every case the CBI has to report to him.
Naidu said, "It is a very simple question and the government need to explain. Government has appointed a person who is an accused even today. PTI