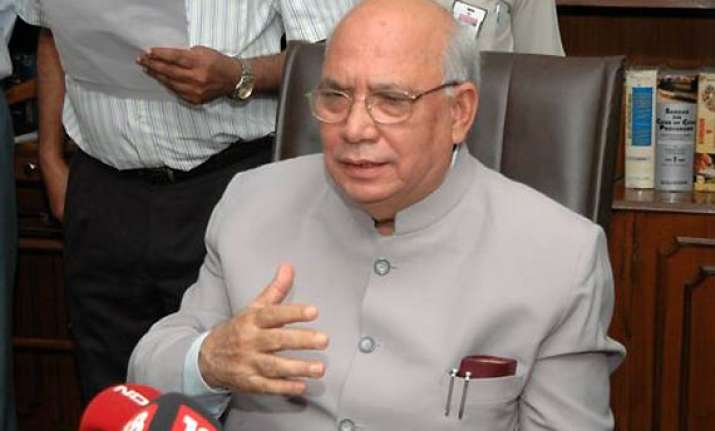 Bangalore, Nov 26: Amid continued war of words over appointment of new Lokayukta, Karnataka Governor H R Bhardwaj today expressed his dismay at government's attempts to bring in "caste" factor into the issue.

"I strongly oppose bringing caste related politics into the nomination of Lokayukta", Bhardwaj told reporters on the sidelines of a function.

The Governor's reaction came a day after B J Puttaswamy, political secretary to Chief Minister D V Sadananda Gowda, accused him of stalling the appointment of Justice S R Bannurmath to the post as he belonged to "Lingayat" community. 

The Governor had refused to accept the govenment's advice on appointing Bannurmath as Lokayukta in the wake of he facing allegations of securing allotment of a site in voilation of rules.

To a query, the Governor said he had not received any letter from Chief Minister requesting for appointing Bannurmath as Lokayukta and added that he would discuss the matter with the Chief Minister.