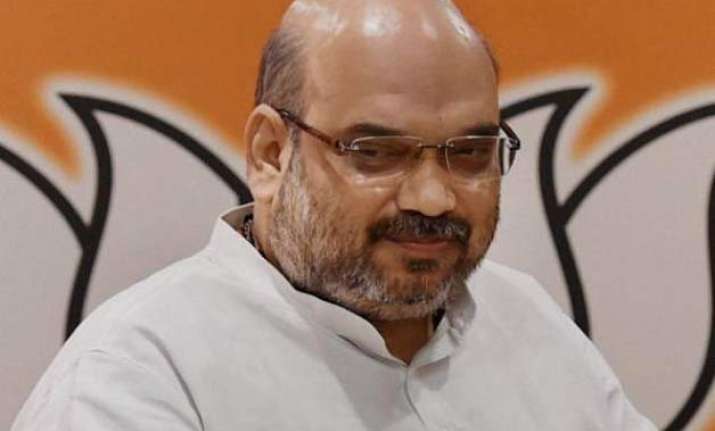 Ranchi: BJP president Amit Shah today took a swipe at the Janata Pariwar coming together saying it was a "family without the support of the people."
"There is talk about merger of Janata Pariwar. Janata (the people) have left and what is left is the pariwar (family).  They can't do anything in Bihar as the people there want good governance," Shah said here.
The merger would not have any impact on the outcome of Bihar elections as without the people it would not bear any fruit, he said addressing the BJP's Jharkhand unit 'Karyakarta Samagam' here.
"The people are waiting to end jungle raj in the state," he reacted on the coming together of RJD, JD(U), SP, JD(S), INLD and SJP.