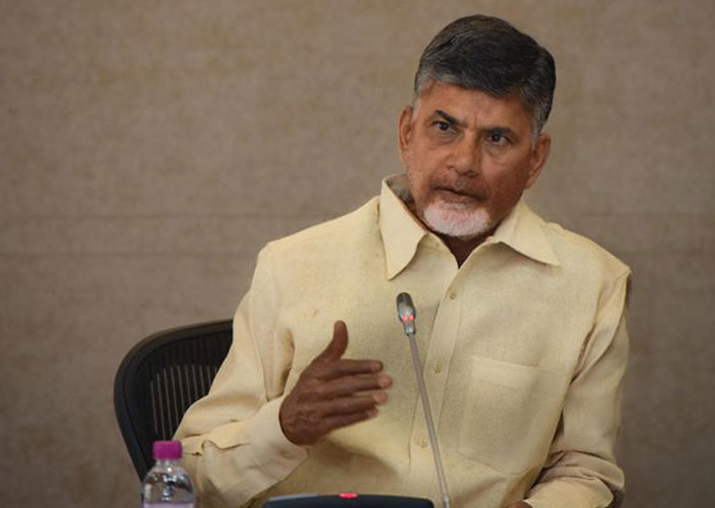 Andhra Pradesh chief minister N Chandrababu Naidu on Saturday said he was ready for a debate on what the Centre had given to the state post-bifurcation and asserted that he was ready for "any sacrifice" to safeguard the interests of the Telugu people.
"This is an issue that concerns the five crore people of Andhra Pradesh and the Government of India. On behalf of these five crore people, I am once again demanding that the Centre fulfill all promises made in the AP Reorganisation Act, 2014, as well as the assurances given in the Rajya Sabha," Naidu said.
He was addressing a public meeting after laying the foundation stone for JNTU college buildings in Guntur district this afternoon.
"I visited New Delhi at least 29 times (in the last four years) but still there are no specific allocations to the state in the Union Budget. The Centre has to necessarily fulfill all the promises made in the Reorganisation Act. I am ready for a debate on what the Centre has done, so far, for the state," the chief minister said.
"We are getting punished for no fault of ours. Had the state been bifurcated in a rational manner, the current problems would not have arisen. We have to continue the fight till justice is done. We are ready for any sacrifice to safeguard the interests of Telugu people," Naidu asserted.
Lashing out at the opposition YSR Congress, Naidu said that it was trying to gain political mileage from the situation.
"Some people are trying to derive political benefit while some are criticizing the (state) government. Some people are seeking accounts (on the Central grants and expenditure)," he said, in an indirect reference to the demand raised by film star and Jana Sena president K Pawan Kalyan.
Naidu stressed that his government would continue to exert pressure on the Centre till the state's rights were secured.