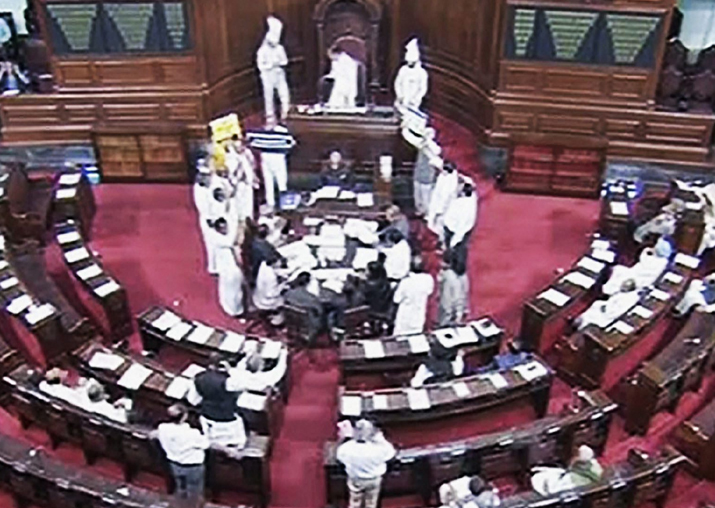 Two candidates of the ruling Telugu Desam and one from the opposition YSR Congress were today elected unanimously to Rajya Sabha in the biennial elections from Andhra Pradesh.
Election Returning Officer K Satyanarayana Rao announced the results after the process for withdrawal of nominations ended this afternoon.
TDP's C M Ramesh, Kanakamedala Ravindra Kumar and YSRC's Vemireddy Prabhakar Reddy were elected to the three seats that fall vacant from Andhra Pradesh on April 2.
While Ramesh has been elected for the second consecutive term, Kumar and Reddy will be making their debut in the Upper House of Parliament.
The TDP's strength in Rajya Sabha remains unaltered at six but the YSRC's strength will increase from one to two consequent to this election.