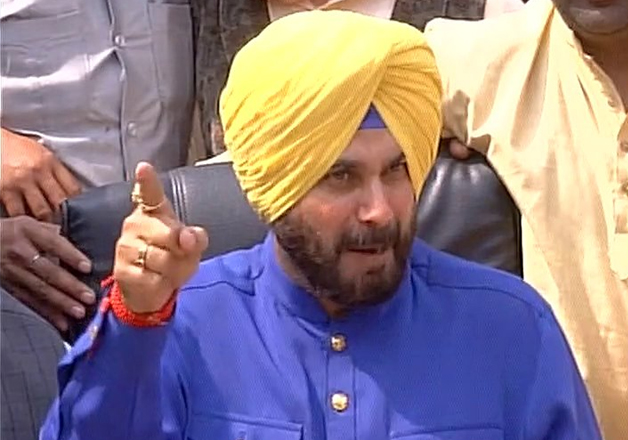 Cricketer-turned-politician Navjot Singh Sidhu today dubbed the Congress victory in Punjab assembly elections as its 'revival' and blamed the SAD's rout on its leadership's 'arrogance and turning treasury into personal property'.
"It is the revival of the Congress; it is just the beginning. The Congress will revive from here, take energy from Punjab and spread across the country," he said.
"If (SAD President) Sukhbir Singh Badal and the Akalis have lost in Punjab, it is because they made politics a business. They considered Punjab's treasury as their own property. They were full of arrogance, but they are finished today," Sidhu added.
The Akali Dal-BJP combine, he said, together looted Punjab's treasury and that "it was a fight to re-establish Punjab's pride".
WATCH: Congress's Navjot Singh Sidhu talks about role of his wife Navjot Kaur Sidhu. #ElectionResults pic.twitter.com/LKmnD1E1NF

— ANI (@ANI) March 11, 2017
Attacking Delhi Chief Minister Arvind Kejriwal, he said, "Kejriwal had wrong intentions. It is a huge defeat for him. Truth can never be defeated." 
Sidhu further credited party workers for the electoral victory.
Logon ne dushton ka ahenkar toda hai, dharm ko jitaya hai: Navjot Singh Sidhu,Congress #ElectionResults pic.twitter.com/1PIeuSTGpp

— ANI (@ANI) March 11, 2017
"It is my promise to Congress President Sonia Gandhi that we'll work very hard to revive the state and make it an example for others to follow," he said.
The Congress party in Punjab surged towards a clear majority as its candidates led in more than 73 of the  177-member House.