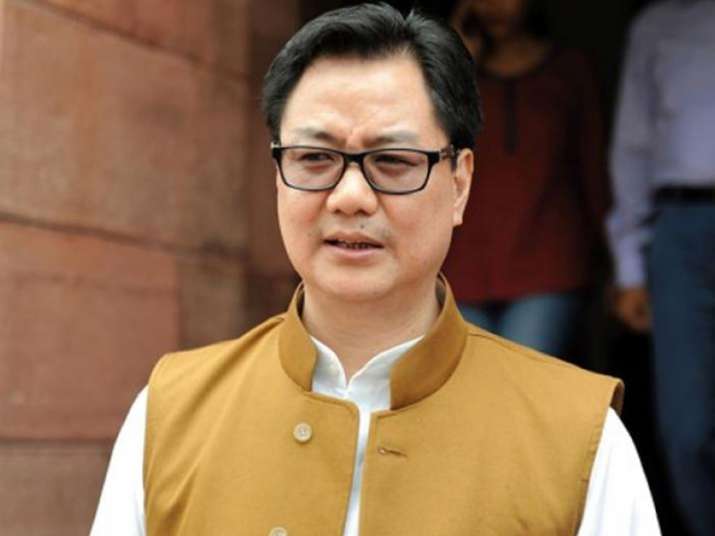 Scotching all rumours of the possible demonetisation of Rs 2,000 notes, the government today said that there were no such plans under consideration for the new currency notes.
"We are seizing fake currency. As far as rumours in the market are concerned, we should not go by such rumours," MoS for Home Affairs Kiren Rijiju said this while responding to a question by Congress MP Madhusudan Mistry during Question Hour in the Rajya Sabha.
Mistry had sought to know if the government will demonetise Rs 2,000 currency notes as there were 'strong rumours' in the market. 
Rijiju further said that fake currency has mostly been seized from Gujarat and West Bengal. 
"But it is not correct that fake currencies cannot be identified. It is not true," Rijiju said. 
Counterfeit currency that came into the market after demonetisation were made of low quality paper which was easy to make out. But later, fake currency notes with better quality paper started coming in, Rijiju said. 
Stating that the government has adopted many new security features in the new currency notes, Rijiju said, "I can assure the House and the country that now no one can copy 100 per cent, as we have indigenous design and extra features." 
The government is more alert and has taken many measures to curb fake currency. There are provisions for stringent action against those involved in fake currency, including setting up a coordinated committee of all intelligence agencies, providing training and creating awareness among the people, he said. 
As per the data placed before the Upper House, the Border Security Force has seized 378 new Rs 2,000 currency notes from Assam and West Bengal post demonetisation. 
National Investigation Agency (NIA) has seized 22,677 new Rs 2,000 notes worth Rs 4.53 crore from Gujarat and West Bengal.