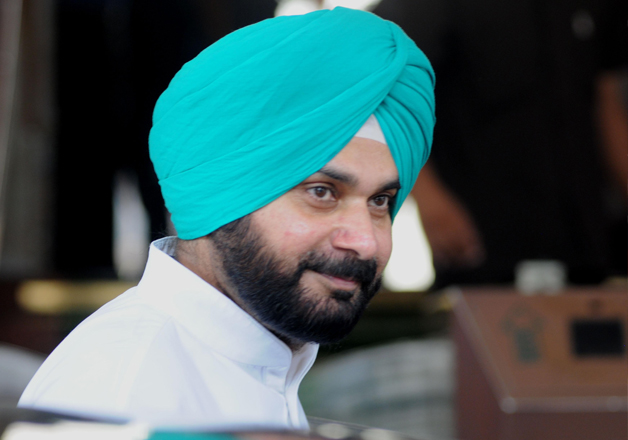 Senior Congress leader Partap Singh Bajwa has speculated that former BJP MP Navjot Singh Sidhu may join the party on the auspicious day of Diwali.
Bajwa, a senior Congress leader from Punjab, has long been in the favour of Awaaz-e-Punjab leader's inclusion in the party ahead of assembly elections in the state.
The Rajya Sabha MP said with Sidhu coming onboard, the party would seal victory in the assembly elections.
"Air accidents are rare, yet we opt for a travel insurance policy. The Congress is all set for a comeback in Punjab, but if we take along popular leaders, including Sidhu, it would be an added bonus to the parry," Bajwa said. 
The former Punjab Congress chief said that joining hands with newly formed Awaaz-e-Punjab will prevent division of anti-Akali votes. 
"It's always beneficial to take along wise people," he said.
Bajwa had last week appealed the party high command to take cricketer-turned–politician on board in the fight against the "tyrannical" Akali-BJP rule.
"I want to appeal to the Congress high command that it should take Navjot Singh Sidhu on board in the joint fight against the tyrannical Akali-BJP rule in the state," he had said.
Punjab Congress chief Amarinder Singh and the party's Punjab affairs in-charge Asha Kumari have repeatedly said no talks is going on with Awaaz-e-Punjab.
Yesterday, Punjab Congress chief Capt Amarinder Singh said that he has no "reservation whatsoever" if Sidhu and other leaders of Awaaz-e-Punjab decide to join the party.  
Responding to question on Sidhu's inclusion in the party, Amarinder said yesterday, "I don't know why I'm being asked this question repeatedly," the former Chief Minister told reporters here, adding that his stand on the issue had always been clear.
"In fact, I was the one who told Sidhu, when he left the BJP, that he should join the Congress," the Punjab Pradesh Congress Committee (PPCC) president said. 
"Whether it's Sidhu or the Bains brothers (referring to Independent MLAs Simarjit and Balwinder who are part of Sidhu's front) or Pargat Singh, the doors of my party have always been open to them," Singh said, adding that these were people "who had their roots in the Congress and could not possibly remain away from the party for long".