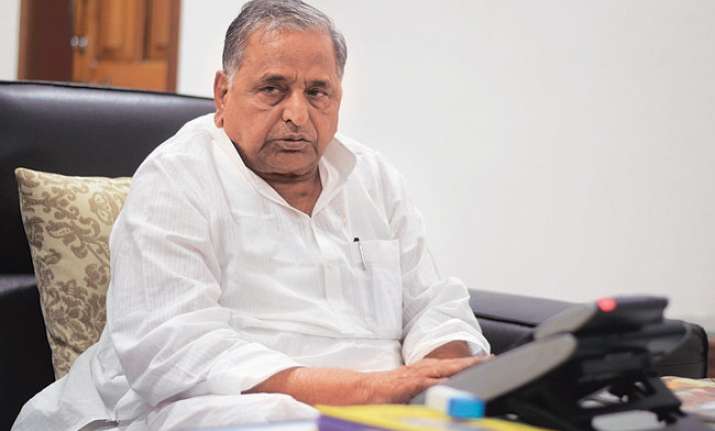 Azamgarh (UP): Samajwadi Party (SP) supremo Mulayam Singh today accused the NDA-led BJP government of "failing" on all fronts. 
"It failed to provide jobs to unemployed. Cheated on the traders and failed to secure boundaries of the country," Yadav said while addressing a rally at Sahthiyao here. 
Yadav said that while inflation was at its peak, Prime Minister Narendra Modi was busy in foreign trips. 
He also took his party leaders to task and said they were not taking policies of SP government to the people properly. 
He said that if SP has to come back again in 2017, then the policies of the government has to be taken to the people and the party leaders have to be alert. 
Mulayam said that the was no match for SP government and it has "fulfilled" all its promises. 
He said that today gold jewellers were protesting, but the Finance Minister does not time to listen to them. 
The SP supremo said he will raise the problems of jewellers in Parliament. 
Taking dig at cricket, he said that only those countries, which were under British rule play the game. 
He said that sports like kho-kho, wrestling and cycling should be played for the development of the country. 
Former Rajya Sabha member Amar Singh said that SP government was developing the state, putting behind the mistakes of 2014 Lok Sabha elections.