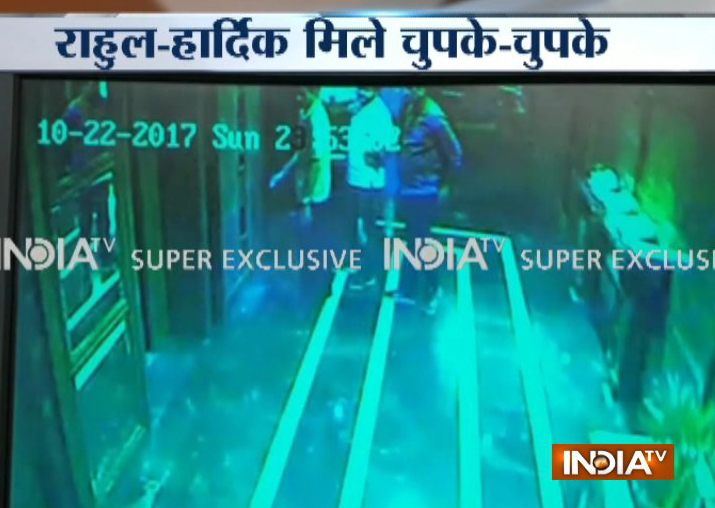 Patidar agitation spearhead Hardik Patel on Monday secretly met Congress vice president Rahul Gandhi at Ahmedabad's Taj Hotel. 
In a CCTC footage, accessed by India TV, Patel along with three others can be seen roaming in the corridor of the hotel and later entering a room of the hotel last night at 11:53pm.
It is, however, said that Hardik had not met Rahul yesterday night and that the meeting between the two took place today here only. 
Rahul who arrived in Gujarat on a three-day visit today checked-in at the Taj Hotel where Hardik was already staying. Hardik is now said left the hotel.
The development is important because two days ago Patel, while speaking to India TV, had rejected Congress' offer of joining the party. Patel had slammed the Congress and asked it to explain how it will fulfil the demands of the reservation in government jobs and educational institutions. He had also questioned the timing of the Congress' offer.
Earlier in the day, Gujarat OBC leader Alpesh Thakor joined the Congress at a rally in Gandhinagar in the presence of Congress vice president.
Congress is out of power from last 22 years in the western state where elections will be held later this year. The tenure of the present Gujarat Assembly (182 seats) ends on January 22, 2018.