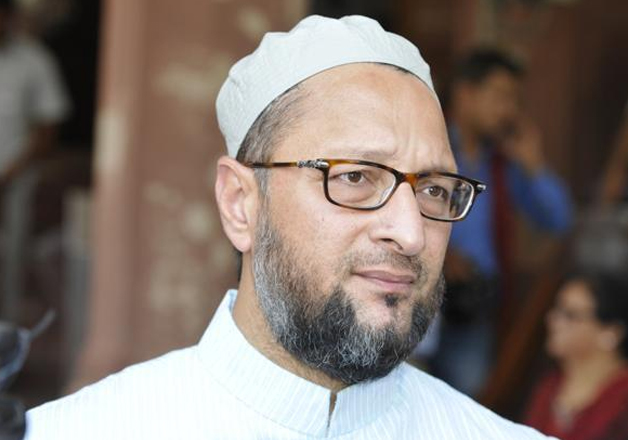 AIMIM chief Asaduddin Owaisi today accused BJP-led NDA government of trying to convert India into 'Hindu rashtra'.
The Hyderabad MP said that it was making attempts to impose a Uniform Civil Code (UCC) and deliberately interfering in the Muslim Personal Law.
Stating that pluralism and diversity were the strengths and beauty of India, he said any attempt to destroy secularism would weaken the country.
Owaisi also ridiculed the affidavit filed by the Central government in the Supreme Court and said that by comparing Indian Muslims with the Muslims of Pakistan and other countries, the government had insulted not just Indian Muslims but the entire country.
"Government was trying to show that Muslims were second class citizens," he said and pointed out that Pakistan was not a functional democracy while other countries mentioned in the affidavit have either monarchies or were no comparison to India.
The MP dared the government to scrap the special status enjoyed by states like Mizoram and Nagaland and abolish the marriage laws of Goa. 
He wanted to know if the government, by bringing the UCC, would extend tax rebate enjoyed by Hindu undivided families to Muslims.
Criticising Prime Minister Narendra Modi for raising religious slogans during the Dussehra programme, the MP said no Indian Prime Minister in the past had raised such a slogan.
Stating that there were 16 Directive Principles of the Constitution, he wondered why the government was bothered only about the UCC and cow slaughter.