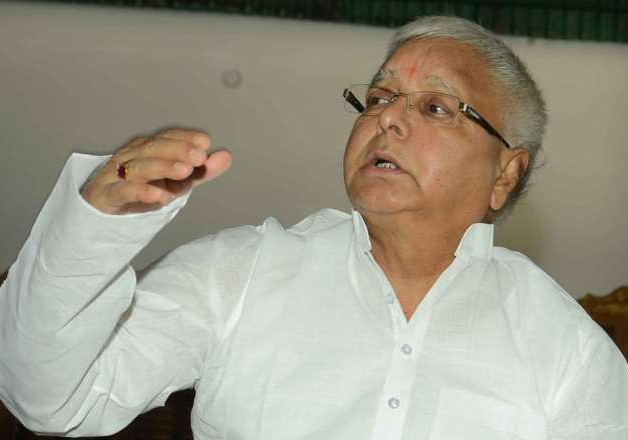 RJD chief Lalu Prasad Yadav today attacked Prime Minister Narendra Modi for creating an Emergency like situation in the country.
Stating that public sentiments cannot be ignored in a democracy, Lalu said that the constitutional values were in danger and fascism was knocking the doors under the BJP-led NDA government rule.
"What kind of democracy are you building, Modiji?" he tweeted.
Citing the detention of Delhi CM Arvind Kejriwal, his deputy Minister Manish Sisodia and Congress vice president Rahul Gandhi following the suicide by an ex-serviceman, he said, "All those speaking against the government were being targeted." 
"The government violated the Constitution by stopping the Delhi Chief Minister, who was elected by the people, from meeting the family of the dead soldier and arrested him," he said.
मोदीजी, कौन सा लोकतंत्र गढ़ रहे हो? लोकलाज से लोकराज चलता है। लोकतंत्र में लोकशर्म को दरकिनार नही कर सकते। देश में इमरजेंसी जैसे हालात है।

— Lalu Prasad Yadav (@laluprasadrjd) November 4, 2016
The RJD supremo also termed the Modi government a 'headline-grabbing' and 'marketing government'.
A major of a political war erupted after the tragic suicide of ex-serviceman Ram Kishan Grewal over delay in the OROP scheme. Opposition parties have attacked the BJP-led NDA government at the Centre for not implementing the OROP in its original form.