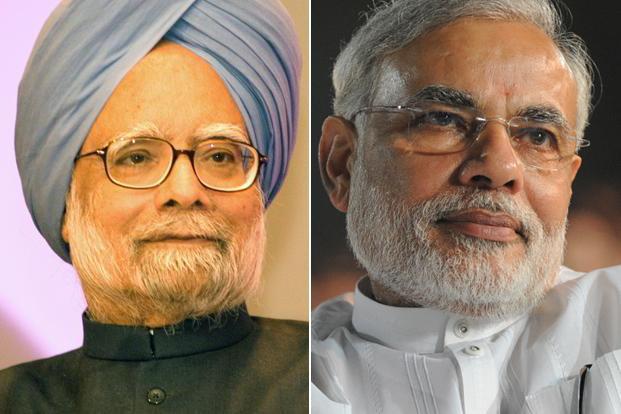 From 'Maut Ka Saudagar' to 'Lahu Purush' - Bharatiya Janata Party has issued a list of verbal attacks launched by Congress leaders against Prime Minister Narendra Modi in retaliation to their letter to President Ram Nath Kovind. 
Former prime minister Manmohan Singh and other senior Congress leaders on Monday wrote to President Ram Nath Kovind, requesting him to caution PM Modi against usage of "unwarranted, threatening and intimidating" language to attack them. 
In the letter written on May 13 and released to the media on Monday, Congress leaders, including former prime minister Manmohan Singh, referred to Modi's speech in Hubli during the Karnataka Assembly election campaign in which he had warned the Congress against crossing boundaries.
In response, BJP on Tuesday issued a press release listing 'unparliamentary' attacks on PM Modi by Congress leaders. The release listed Sonia Gandhi's infamous "maut ka saudagar" and "zehar ki kheti" barb along with Rahul Gandhi's recent "jawano ke khoon ka dalal" comment. 
Controversial leader Mani Shankar Aiyar, who was suspended from Congress after Gujarat polls for his 'neech' remark against PM, features frequently on the list, with 'saanp', 'bichhu', 'ganda aadmi', 'lahu purush', 'pani purush' and 'asatya ka saudagar' also to his credit. 
BJP also cited the statements of Congress leaders Manish Tewari, Pramod Tiwari and Digvijay Singh. Pramod Tiwari had equated Modi with Hitler, Mussolini and Gaddafi. It also mentioned Rashid Alvi calling Modi the "most stupid PM" and Saharanpur MLA Imran Masood's threat to chop Modi into pieces.