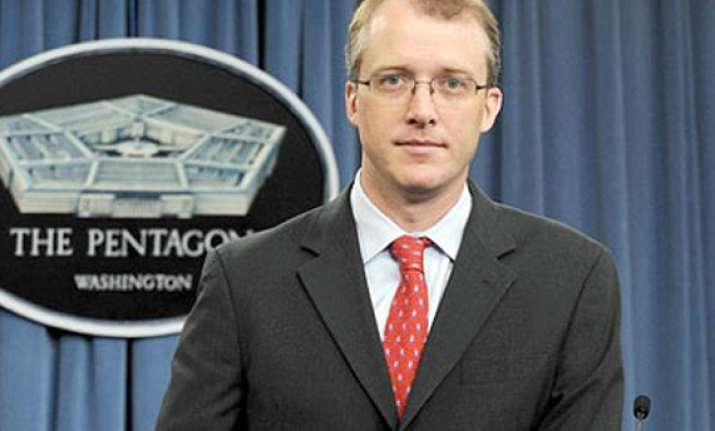 Washington, Nov 29: The US has said that there will be no scale down in its military operations against Taliban linked militants in Afghanistan, despite Pakistan cutting of supplies to NATO-led forces after the deadly border air strikes that killed 24 soldiers.

"The war effort continues," Pentagon Press Secretary George Little told reporters as US officials said that Shamsi air base in Pakistan was not critical to carrying out drone strikes.

Asked how long US and NATO forces could operate in Afghanistan without supplies coming in through Pakistan, Little said: "It's important to focus on the war effort. Every one realises we have an enemy to enage in Afghanistan and the US military is prepared to carry on."

His remarks are significant as nearly half the NATO forces supplies run through routes in Pakistan which have been closed by the Pakistan government after last weekend's lethal air raid.

After the strike, Islamabad also ordered the US to vacate within 15 days the Shamsi air base in Balochistan, which is believed to be used for drone-operations against militants inside Pakistan.

The remote Shamsi air base is reportedly used as a drone hub by the CIA, but US officials said these operations will not be jeopardized if Islamabad goes ahead with expelling Americans from the key base.

The American official said that if Pakistan makes good its threat to close down the base, the move would be largely be symbolic as US forces were now using bases in Afghanistan to hit Taliban linked groups inside Pakistan.

"It's not a make or break link for the remote control planes that have proved deadly against al-Qaeda and Taliban targets inside Pakistan," US officials said.  US media reports quoting intelligence sources said there were no signs so far that Pakistan would stop US aircraft from flying over its air space and the announcement of closing down Shamsi air base appear to be to design to placate domestic audience.

Shortly after the weekend's attack, Pakistan cabinet and military chiefs demanded that US vacate the key air base in next 15 days.

The role of the air base remains unclear as CIA also uses air fields in neighboring Afghanistan to launch predator and reapers drones for attacks against militants in Pakistan.  Pentagon said top government officials and commanders were working with the Pakistanis "on a way ahead" following the air strikes and the White House had underscored the importance of relationship with Islamabad in the fight against terror.

Officials while admitting deep distrust between Islamabad and Washington said that neither countries could afford a complete rupture in relations.

Little said that both the US Central Command Commander General John Allen and the top most US Commander Gen Martin Dempsey had spoken to the Pakistan army chief Gen Parvez Ashfaq Kayani about the incident.

"Obviously they did express their condolence and regrets, but I think everyone realises the fact needs to be collected, analysed and that the investigation needs to unfold," Little said.

His comments came as the US named top air force Brigadier General Stephen Clark to head the investigations into the NATO air strike on Pakistani border posts.