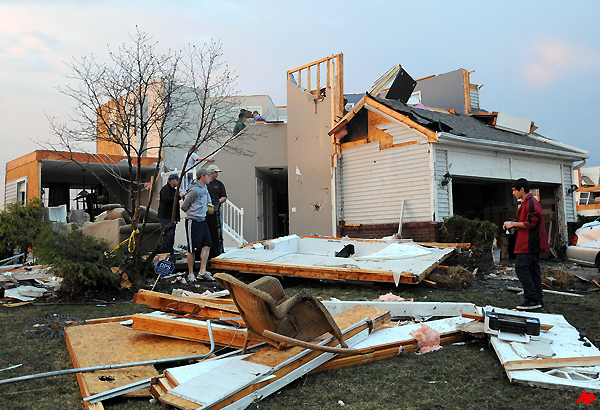 Michigan, Mar 16: A tornado in the US state of Michigan damaged several houses and destroyed at least two on Thursday.

A local radio DJ captured dramatic pictures of the funnel cloud on camera.

The twister was part of a heavy storm system of rain, hail and high winds that swept through the town of Dexter and other communities in Washtenaw County, in the south-east of the northern state.

Local emergency services said the tornado was reported in the Dexter and Pinckney areas northwest of the college town of Ann Arbor.

There were no immediate reports of injuries but many houses lost roofing or windows.

At least two were totally wrecked and others lost upper storeys.

In some cases, properties across the street appeared comparatively undamaged, with just a few tiles dislodged.