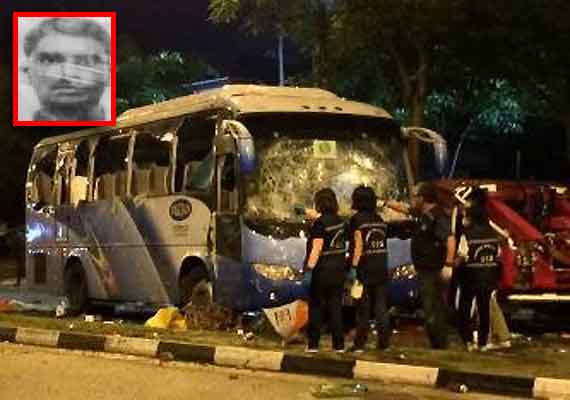 Singapore: Indian national, Sakthivel Kumaravelu, rarely went to Singapore's Little India during his days off but last Sundays' visit proved fatal for his first visit to area in more than two months.  
Kumaravelu's death triggered the riot in Little India, a precinct of Indian-origin businesses, eateries and pubs where most of the South Asian workers take their Sunday break.  
"Saktivel was a very good man," said the roommate of 33-year construction worker, giving his name as Kumar.  
"He didn't talk a lot but we would drink outside the dorm and makan (eat in Malay) together on Saturdays," The Straits Times quoted Kumar, 30, Sakthivel's co-worker.  Sakthivel, who died in a bus accident, was buried yesterday in his village Chattiram, some 400 km from Chennai.  
Sakthivel's demise might have led to the riot, resulting in the worst violence and damage Singapore's streets have seen in decades, but it has also prompted Singaporeans to come forward with offers to help his family, The Straits Times report said.
Several groups have been rallying together to offer condolences and raise funds for Sakthivel's next of kin, his 53-year old mother Rajalakshmi and younger brother Ramesh, 25, who has a brain injury.
Civic minded Singaporeans were raising funds for Sakthivel's family because he came to Singapore all the way to raise money for his family and now they have lost their sole breadwinner.