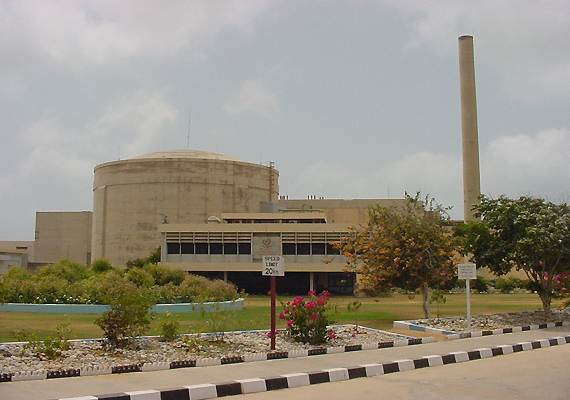 Islamabad, Feb 25: A Pakistani atomic watchdog today granted an operating licence for the second unit of the Chashma nuclear power project, which produces 325MW of electricity.

The operating licence for the Chashma Nuclear Power Plant Unit-2 was granted by the Chairman of the Pakistan Nuclear Regulatory Authority to the Pakistan Atomic Energy Commission, an official statement said.

The license was handed over at a ceremony held at the PNRA headquarters here.

Earlier, the PNRA provided a construction license in March 2006, a fuel load permit in December 2010 and a grid connection on March 15 last year, the statement said.

Prime Minister Yousuf Raza Gilani had inaugurated the second unit of the Chashma nuclear power plant at Mianwali district of Punjab province in May last year.

The project currently has two operational reactors built with Chinese help.

Despite concerns expressed by the West, China and Pakistan inked a deal to build two more atomic plants at the Chashma site.

Officials have said these two plants are expected to be completed by 2016-17.

The official statement said the second unit or C-2 has an improved design as compared to the first unit or C-1, which has been operating for the past 10 years.

The "availability factor" of C-2 is more than 95 per cent, which is higher than that of any power plant in Pakistan.

The C-2 plant features several design improvements made on the basis of "national and international operating experience feedback", the statement said.

The plant has "better immunity against severe accident situations, including natural disasters such as the recent Fukushima accident".