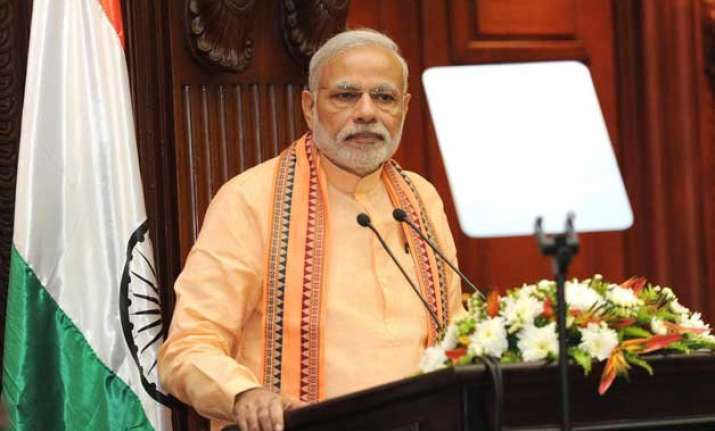 Colombo: Breaking a 28-year-long hiatus, Prime Minister Narendra Modi embarked on an important visit to Sri Lanka with the message that India favoured a life of equality, justice, peace and dignity for Tamils in its 'new journey' of peace and reconciliation.
The first Prime Minister to visit the island nation after bilateral relationship had undergone several twists and turns while cash-rich China made its push, Modi met President Maithripala Sirisena and expressed his 'admiration' for his efforts to build an inclusive future for Sri Lanka.
ALSO READ: Economic ties key pillar of our relationship: Modi in SL
However, he made it clear that 'unity and integrity' of Sri Lanka that fought a three decades of war for a separate Tamil Eelam with LTTE 'are paramount' for India.
"It is rooted in our interest. It stems from our own fundamental beliefs in this principle," he declared in his address to Sri Lankan Parliament.
ALSO READ: Modi seeks enhanced cooperation from SL in counter-terrorism
The two leaders met at delegation level after which four agreements that included easing of visa regulations were signed.
Reflecting their desire to give a push to their economic ties, the two countries also took steps to simplify trade and reduce non-tariff barriers on both sides under an agreement on customs cooperation.