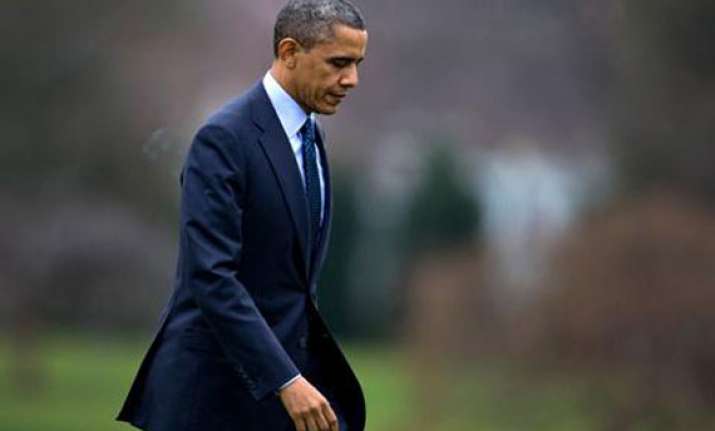 Washington, Dec 21: President Barack Obama says he'll press ahead with Congress to prevent across-the-board tax increases set to strike taxpayers Jan. 1 after Republican Party leaders in the House of Representatives unexpectedly put off a vote on legislation calling for higher rates on million-dollar earners.
The measure "did not have sufficient support from our members to pass," House Speaker John Boehner, the Republican Speaker in the House, conceded in a brief statement when the vote was abruptly scrapped Thursday evening.
At the White House, Press Secretary Jay Carney said that Mr Obama's "main priority is to ensure that taxes don't go up on 98 per cent of Americans and 97 per cent of small businesses," citing statistics associated with Obama's campaign promise to increase top tax rates on households earning more than $250,000 a year.
"The President will work with Congress to get this done and we are hopeful that we will be able to find a bipartisan solution quickly that protects the middle class and our economy," Carney said. Pointedly, the statement didn't say whether Mr Obama would work with Mr Boehner to revive stalled talks with Mr Boehner or turn to the Democratic-controlled Senate to try to salvage the situation.
Mr Boehner's attempt to tactically retreat from a longstanding promise to maintain Bush-era tax rates for all was designed to gain at least some leverage against Mr Obama and Senate Democrats in the fiscal cliff endgame. Thursday's drama was a major personal defeat for the Speaker, who retains the respect and affection of his tea party-infused conference, but sometimes has great difficulty in getting them to follow his leadership.