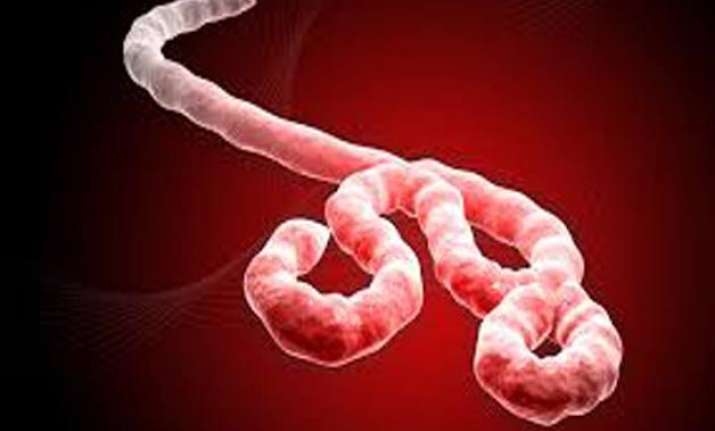 New York:  Using his experience of treating Ebola-infected patients in Liberia last year, a US doctor has developed a tool to predict whether suspected Ebola patients would actually carry the virus.

The findings may help clinicians determine who is most likely to require isolation while laboratory tests confirm diagnosis.

Adam Levine, an emergency medicine physician at the Rhode Island Hospital and The Miriam Hospital, presented his research in a paper published in the journal Annals of Emergency Medicine.

"There is a lag time between a suspected case and a confirmation," Levine said.

This is the first time that researchers scientifically derived a clinical prediction model, the Ebola Prediction Score, for patients with suspected Ebola Virus Disease (EVD) who await laboratory confirmation, the study noted.

"The Ebola Prediction Score will help clinicians risk-stratify patients already meeting one or more suspect definitions of EVD," Levine pointed out.

Typical predictors for EVD include fever, nausea/vomiting, diarrhoea, fatigue, abdominal pain, loss of appetite, muscle pain, joint pain, headache, difficulty in breathing, difficulty in swallowing, hiccups, unexplained bleeding, and exposure to a suspected or confirmed EVD patient within 21 days.

In Levine's Ebola Prediction Score tool, six of those symptoms create the model -- sick contact, diarrhoea, loss of appetite, muscle pain, difficulty in swallowing and absence of abdominal pain.

EVD has affected 24,000 people during the current epidemic, which is the largest recorded outbreak of EVD in history.

Over 10,000 people have died in West Africa, mainly in Sierra Leone, Liberia and Guinea.

For the study, Levine used patient data collected during routine clinical care at the 52-bed Bong County Ebola Treatment Unit (ETU) in Liberia.